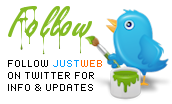 ---
26 visitors
are currently online at
just
web
®
---
SEO Menu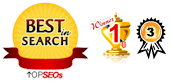 ---
SEO

(Search Engine Optimisation)
Statistics show us that
more than 80%
of traffic from search engines comes from organic results. Basically, unless you are on the first page of
Google
™, regardless if you have a PPC strategy, your website may not be performing to it's full potential. For experienced, proven
SEO Australia
results, contact us
today
about
website audits
, SEO, and how we can improve your organic search engine optimisation with proven results.
---
Copywriting

A
good copywriter
knows which words trigger the feelings that compel people to make decisions. They write with flair, making it easy for people to be drawn into what they are saying about your business, services or products. Read an an example of good copywriting for a fictitious Sydney
Mercedes Dealer
, or just "ok" website copy for a
Used Mercedes
dealer.
---
Trademarks

The most effective way to safeguard you against people "trading off" your business name, product or service, is to register a trademark. For more information, including about the
just
web
®
trade mark, please read our
trademark registration
article.
---
W3C Validated
:
XHTML
|
CSS
Update:
Matt Cutts and Google Fellow Amit Singhal announced on April 10 that
website response times
(speed) will definitely be a ranking factor in Google. Hardly a surprise - Matt gave us a bit of a hint back in 2009, and alluded to it even more strongly just recently. The following article was posted on March 18:
One of the metrics which Google will be focusing on more and more in its ranking system is
website speed
- i.e., the time it takes for your website page(s) to load.
Back in 2009, Matt Cutts, a Google engineer who heads up their WebSpam Department, said:
I could certainly imagine Google saying: "Well, we'd like the web to be faster. What can we do to encourage people to make their sites faster? How can we try to get the word out that if your site is faster, people will be happier and they're more likely to come back to your site or to use your site more often."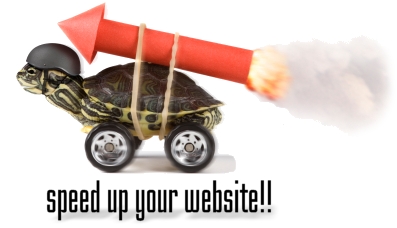 There are two important points here:
1) Speed up your website so it can "score points" with Google
2) Speed up your website to improve user experience (remember, not everyone has a T1 connection!)
Well, here we are in 2010, and at the recently held PubCon convention, Matt said there was strong lobbying within Google to actually implement a new ranking factor into the search algorithm.
In a recent interview with Eric Enge, Matt was quoted as saying:
We're starting to think more and more about should speed be a factor in Google rankings. Because even in AdWords, if your site is slow, that can be a factor in how much you have to pay in AdWords. Historically, we havenít used it in our search rankings, but a lot of people within Google think the web should be fast, it should be a good experience, and so it's sort of fair that if you're a fast site, maybe you should get a little bit of a bonus, or if you have a really awfully slow site, you know, users don't want that as much.
This may be interpreted to mean that faster pages will rank better than slower ones, BUT,
page speed is only ONE of the metrics
the algorithm will consider.
Google still counts good,
original content VERY important
to rankings, as are the quality (and number) of the links going back to the page, often referred to as 'backlinks'.
Here's the thing. Many website developers seem to be panicking that their website, or their clients' websites, will be penalised because they are slower than what Google considers to be the acceptable. This may well be that they simply don't understand the concept as a whole, rather, they just hear "slow website = SEO penalty".
Every website developer should have been considering page size well before now. I still see (for example) 2500x2000 pixel images weighing in at a very hefty 1 megabyte or thereabouts, but scaled down using html, rather than the developer taking the 10 seconds or so it would take to resize it properly in Photoshop.
Every page element can be compressed, from images to Flash to even the html on the page. For example
this html page is compressed
using GZip, but more on that in a later article.
Also, embedding videos which are configured to play automatically when the page loads is a BIG impediment to achieving a speedy page. Don't set your locally hosted embedded videos to autoplay. An example of a locally hosted embedded video can be found on the
Brand Integration
page.
Embedded videos can also
help with search engine optimisation
, as seen
in this example
.
Some websites load video content from external sites, such as YouTube, which are mostly set to play, or start streaming, only once you have pressed a play button. Thus, they have little effect on page speed - until you hit 'play'. An example of a YouTube hosted video set not to play automatically can be seen at the bottom of the
Advocacy Advertising
page.
There are other types of remotely hosted content which add to a user's download, but won't affect Google's 'smaller is better' algorithm.
For example, you've probably seen website video presenters, or spokespeople? If not, hop over the the
Free Press Release
page take a look.
I've been asked by Bell Media, the owners of
BellHD
, to assess whether their video presenter service, when installed on a website, will cause an SEO problem. Please read my
Video Presenter
article for more information.
Has this article been helpful or interesting?
Why not share it with others? Simply place your mouse over the buttons below to select from a range of social media websites, and thanks for sharing.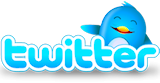 ---

18.03.2010