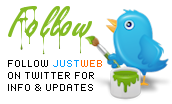 ---
33 visitors
are currently online at
just
web
®
---
SEO Menu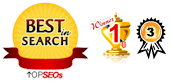 ---
SEO

(Search Engine Optimisation)
Statistics show us that
more than 80%
of traffic from search engines comes from organic results. Basically, unless you are on the first page of
Google
™, regardless if you have a PPC strategy, your website may not be performing to it's full potential. For experienced, proven
SEO Australia
results, contact us
today
about
website audits
, SEO, and how we can improve your organic search engine optimisation with proven results.
---
Copywriting

A
good copywriter
knows which words trigger the feelings that compel people to make decisions. They write with flair, making it easy for people to be drawn into what they are saying about your business, services or products. Read an an example of good copywriting for a fictitious Sydney
Mercedes Dealer
, or just "ok" website copy for a
Used Mercedes
dealer.
---
Trademarks

The most effective way to safeguard you against people "trading off" your business name, product or service, is to register a trademark. For more information, including about the
just
web
®
trade mark, please read our
trademark registration
article.
---
W3C Validated
:
XHTML
|
CSS
broken links
that tend to build up over time. Dead links should be
avoided at all costs
, and are disruptive from not only a human perspective, but
search engines aren't fond of them
either.
How many times have you visited a website and clicked on a link, only to be met with the dreaded "
404 - page cannot be found
" error message? Its annoying, isn't it? Just as annoying is when you click on a link you've found in Google, and you are greeted with the same error page. I see it often, but not only in the organic search results - I've also noticed it in the sponsored links too - which is worse for the website owner as they likely have to pay for that click.
It is incumbent upon a website owner (or manager) to
ensure their site structure is sound and free of broken links
.
Some common causes of broken links are:
Removal of pages, but not links
Websites are usually very fluid. Most business add or remove services and products, and those who are making the most of their website, will
add new content on a regular basis
. But, if you remove a page, ensure you remove all the links that lead to that page.
Better yet, rather than lose that old link altogether from the search engines,
use a redirect
to point the link to a new page that has similar or relevant content. This will avoid the problem of visitors being met with broken links resulting from a search.
If you add new content, make sure you
click on the link yourself
to make sure it works and the page displays.
Incorrect linking code used
Sometimes you may use the wrong html code to link to a page. For example, if you are not using an
absolute pathway
for internal links (eg,
/seo/website-seo.html
), or linking to an external site without the "
http://
" preceding the link. The latter will result in the web hosting server looking for the link in your website, rather than going "outside".
Incorrect example: www.websiteaudits.com.au
Correct example: http://www.websiteaudits.com.au
Typos in the actual link
Sometimes, particularly when you are in a rush and don't check, it is easy to make a simple, but costly, typo in a link. For example, you might be linking to "
too-many-links.html
", but inadvertently use "
to-many-links.html
" (missing the second "o" from the word "too").
How to check for broken links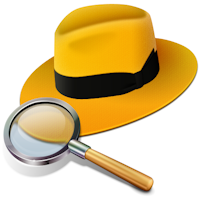 At the end of the day, it gets back to what was mentioned earlier -
simply check your work
. Check the link for the new page you've just placed in your site, remove or redirect links for pages you are deleting, and finally,
run a check over your whole site occasionally
using one of the many online services or software packages available.
An old favourite, software that has been around for years (since about 1997), is
Xenu's Link Sleuth
. It works well, is very "light", shows a very detailed but easy-to-understand report at the end, and finally, the best thing, it is absolutely FREE! However, as it is such a valuable tool, it would be good karma to "donate" to one of the the causes listed on that site. That's right - the guy who developed the software (Tilman) doesn't want to make a penny (dime) out of it - now THAT'S altruism!
Xenu's Link Sleuth
.
If you want to use a good online broken link checker, you can simply go to the
World Wide Web Consortium
(
W3C
) website. While you are there, run their
html validator
over your website and see how many, if any, errors you have.
W3C Link Checker
.
However, if you want a detailed report you can print or publish, and a link checker you can run from your desktop, give Xenu a try.
Has this article been helpful or interesting?
Why not share it with others? Simply place your mouse over the buttons below to select from a range of social media websites, and thanks for sharing.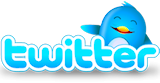 ---

16.10.2009