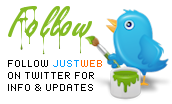 ---
27 visitors
are currently online at
just
web
®
---

---
SEO

(Search Engine Optimisation)
Statistics show us that
more than 80%
of traffic from search engines comes from organic results. Basically, unless you are on the first page of
Google
™, regardless if you have a PPC strategy, your website may not be performing to it's full potential. For experienced, proven
SEO Australia
results, contact us
today
about
website audits
, SEO, and how we can improve your organic search engine optimisation with proven results.
---
Copywriting

A
good copywriter
knows which words trigger the feelings that compel people to make decisions. They write with flair, making it easy for people to be drawn into what they are saying about your business, services or products. Read an an example of good copywriting for a fictitious Sydney
Mercedes Dealer
, or just "ok" website copy for a
Used Mercedes
dealer.
---
Trademarks

The most effective way to safeguard you against people "trading off" your business name, product or service, is to register a trademark. For more information, including about the
just
web
®
trade mark, please read our
trademark registration
article.
---
W3C Validated
:
XHTML
|
CSS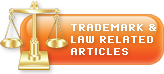 Is your trading name protected? Simply obtaining a business name registration (BN), or even a company registration (ACN), by itself provides no protection under the law.
just
web
®
is a
REGISTERED trade mark
and thus is permitted to show the ® symbol next to its name. This may also be denoted by displaying a ™ symbol or simply an asterisk (
*
), where the asterisk links to further information elsewhere on the page, such as in this example of our
statutory law rights
.
The most cost-effective way to protect your trading name, or even a product or service brand, is to go through the
trademark registration
process. A
trademark costs
more than an Australia-wide business name registration or even company incorporation in most cases, but you get much more for your money.
Please note
: our article about
business name registration
may be of interest as well.

The benefits of trademark rego include:
protection under Australia-wide law under the Trade Mark Act
adding credibility to the name of your business, product or service
warning others against trading off your name or brand
legal fees and IP Australia fees for registration are tax deductible
You can do the registration yourself, either online or by posting a completed form to IP Australia.
However, if you are not a specialist intellectual property lawyer there are many important things you are likely to miss. They can hold up your application, give you less protection than you think you are getting, and more often than not leave loopholes for someone to register a closely competitive trade mark. This I know from experience.
The following further guidance is information from a very experienced Commercial and Intellectual Property Lawyer, including a guide to pricing. I don't recommend people lightly, but Noric, from Dilanchian Lawyers & Consultants, is fantastic to deal with, explains everything in easy to understand terms, and believes in forging long term relationships.
You may be familiar with Noric from reading my summaries of his
newsletters
in
just
web
™ (simply Google "law articles"). If nothing else, sign up for his e-newsletter as he provides regular, valuable and interesting information on all aspects of law for businesses.
DILANCHIAN'S MEASURABLE DIFFERENCE
Dilanchian Lawyers & Consultants' specialist services for trade mark applicants deliver superior and cost-effective legal protection as overviewed in this article.
They sharpen and customise intellectual property (IP) strategies for you in four critical areas:
1. First rate availability and registrability searches on a detailed list of local and foreign databases
2. Superior analysis of search results
3. "Legal design" to increase monopoly rights
4. Application drafting to minimise queries in examiner reports and third party oppositions
To maximise protection of brands and trade marks, where appropriate Dilanchian's recommend clients also consider their services for registration of Australian domain names (eg com.au, .net.au, .org.au), and company/business names.
WHAT IS LEGAL DESIGN?
Legal design is vital for a quality registration. This is because the secret for achieving the best outcomes with trade mark applications is to push in unison law, design and marketing creativity.
Dilanchian Lawyers & Consultants collaboratively brainstorm brands with clients and then advise on what trade mark, description of goods/services and ownership structure works best. This builds your IP portfolio and skills and helps you:
Strengthen the legal strategy for your marketing mix and organisational structure
Form the foundation for the value of your goodwill and brand architecture
Strengthen legal protection for your organisation's valued name, brands, logos, package designs, package shapes, store fašade designs, service tag lines, colours, unique descriptors and other signs.
With over 20 years of experience in law and consulting, Dilanchian Lawyers & Consultants integrate law and management considerations to provide holistic advice. You receive practical and commercially
informed advice you can implement.
SIMPLE FEES STRUCTURE
Their solution is to minimise costs and improve outcomes by conducting proper pre-application searches and analysis, followed by proactive application "legal design" work. Besides, their fees are highly competitive, and for trade mark application services they arise in three managed stages as listed below.
SCHEDULE OF FEES
Registration usually takes about 10 months.
Stage 1: Application
Application stage fees are fixed. Official application fee to IP Australia for 1 mark in 1 class: Aust$180. For each additional class: Aust$180. Dilanchian fee for 1 mark in 1 class: Aust$770. For each additional class: Aust$330.
Stage 2: Examination and any Opposition
Examination takes place by IP Australia about 5 months from the date of lodgement. Dilanchian fee - no fixed fee. Fee is based on hourly rates of Aust$275 for a junior lawyer or Aust$440 for a senior lawyer.
Stage 3: Registration (10 years)
Official Registration Fee to IP Australia is Aust$250 per class. Dilanchian fee - hourly rates apply. Usually the fee is less than Aust$330.
For professional information about protecting your brand, please contact:
Dilanchian Lawyers & Consultants
The University Centre, 210 Clarence Street
Sydney NSW 2000 Australia
Tel (02) 9269 0229
Fax (02) 9269 0775
Email
noricd@dilanchian.com.au
Web
www.dilanchian.com.au
Liability limited by a scheme approved under Professional Standards Legislation.
Has this article been helpful or interesting?
Why not share it with others? Simply place your mouse over the buttons below to select from a range of social media websites, and thanks for sharing.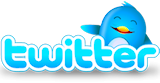 ---

22.03.2009