Ask us if we can improve your
SEO Australia
results, and the simple answer is "
YES!
" We are THAT confident we can use our effective, white hat
search engine optimisation
methods to improve your results, if your site doesn't increase its position after we perform a
website audit
and optimise your pages, we will refund your money.
How can we make such a broad statement or claim?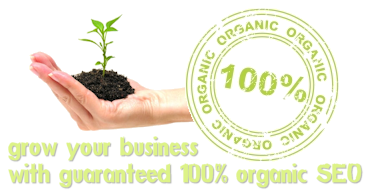 It's very easy: many businesses either don't use effective, sustainable SEO techniques to help get their website noticed by search engines, OR their websites have been poorly constructed which results in search engine crawlers being put off indexing their site fully.
Often, we can improve results without question by making some very simple, but effective SEO changes. Please note that sometimes site construction** may stand in the way, but that will be reported in the initial website audit.
Please note
that this is not one of those
SEO scam
sort of promises - we are saying we can IMPROVE your search results, whilst not guaranteeing a particular position in Google (or any other search engine).
The pay per click "trap"
Do you run an online ad campaign, such as Google AdWords?
Do your ads (in the sponsored link section) appear much higher in the search engine results than your website does in the organic (non-sponsored) results?
Do you know that more people click the organic results than click the ads?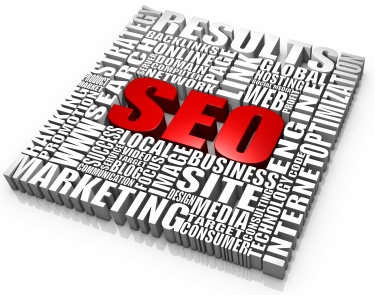 Many people who call ask whether they should stop using Google Adwords and start a search engine optimisation campaign, but the two are not mutually exclusive. The two methods should be used in conjunction with each other. HOWEVER, your
website should be your FIRST priority
- otherwise you end up paying much more money to your pay per click ad management company, and don't reap the rewards of good SEO and search engine results.
We only use proven SEO "
white hat
" techniques to move your site up in the organic listings. Organic results are the ones that are not in the sponsored links sections at the top and right hand side of the search results page.
What makes
just

web

® different?

Many SEO companies make

amazing claims about their achievements

- but don't be fooled. Coming near the top, or at the top, in a Google search for a particular phrase which is not searched for is NOT great SEO. The more precise, complicated or "personal" a phrase is, the less likely it is large numbers of people are looking for it, and the more likely it is that phrase is not working for you.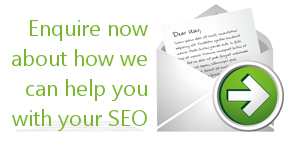 For example,
just
web
®
could say we achieved great results for our client, Dennis Rutzou Public Realtions. They are on page one in Google for "
PR services Chatswood
". That might sound good - until you find out that nobody searches for that phrase.
What might be more impressive is if we managed to get our client onto the first page in Google (the web) for the phrase "
PR services
", or even "
public relations company
" - with a combined search figure of about 6,000 per month. And, as of Thursday May 28, 2020, we have!
In fact, they have been on page one of Google for several years for those keywords - any more more out of millions of competing pages and other websites.
How do you choose an SEO company to help you?
That's easy. You ask the SEO company you are talking to show you REAL, competitive results they have achieved for both themselves and their own clients. Results such as the following examples from our own SEO portfolio: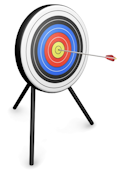 Google Page One Results:
best publicity; public relations company; PR services; wedding designer; social media specialist; free Google advertising; accounting and financial services; wheel repairs; legal conference; custom Harley painter; motorcycle show; putting greens; Playstation repairs; wedding planner Sydney; website design Sydney; business name trademark; law articles; document destruction; paper shredding; Black Label; promotional pens; cocktail machine hire; alloy wheel repairs; organic beef Sydney; organic beef Canberra; metal sunglasses; 3D TV show; spam law Australia; advertising cost; guaranteed SEO; SEO Australia; SEO Sydney; chiropractor; chiropractic problems; wedding planner; Sydney air conditioning company; brand integration; online traffic; wellbeing centre Sydney; advocacy advertising; Toyota dealer; Mercedes dealer; cocktail machine; artificial grass; dog trainer Sydney; puppy training Sydney; leather care; fabric care; small removals.
Note that all these phrases are very general, and searched for. For example, there is a big difference to achieving a result for "
Beetronix Sony Playstation repairs
" (very easy to do) and simply "
Sony Playstation repairs
" (not so easy), or perhaps "
pr services chatswood
" as opposed to simply "
pr services
" for our client
Dennis Rutzou Public Relations
.
*What guarantees are there?
Don't take this the wrong way, but unless you have an open cheque book, or you are happy with black hat SEO techniques (techniques which go against Google's guidelines and are not sustainable), there is no such thing as an
SEO guarantee
. You simply cannot offer an ironclad guarantee for a particular organic result in Google for any website or any industry. Even Google says:
No one can guarantee a #1 ranking on Google.
Beware of SEOs that claim to guarantee rankings, allege a "special relationship" with Google, or advertise a "priority submit" to Google. There is no priority submit for Google.
However, what WE do is
100% guarantee that if you we do not IMPROVE your Google results from where they are now, we will give you your money back
. Not part of it -
ALL
of it!
The procedure is simple
. First, we will, with your help, define your most important keyphrases. Second, we will then run some reports showing your current search engine results (which gives you a benchmark), and perform a website audit. After any construction problems that may be brought to light by the audit are fixed by your website devloper, the next step is to start the optimisation of your site. Finally, we test, measure and compare the results from the initial reports. Please note that it can take several weeks (or even longer in some cases) to see a change. Don't forget -
MONEY BACK
if you don't see any improvement, and keep in mind, the better the result we achieve for you, the better we look.
**What role does site construction play?
Web sites need to have a simple hierarchy, and be built in such as way as to entice a search engine crawler to follow and index as many pages subsequent to the home page as it can.
If a website's address is
www.someaddress.com.au/?id=789&category=abcdef
, can you look at that and tell what is on that page? No? Neither can the crawler bot. Even if there is no SEO consequence to such an unfriendly URL, wouldn't it look much better if the address was
www.someaddress.com.au/product-type/product-name.html
?
Sites also need to have certain SEO friendly coding, and, in my experience, it helps if the site uses W3C validated coding. Again, even if there were no SEO benefits, isn't it better to have a site that is constructed using standardised coding? It's not the be all and end all, however it is one important component. Due to the potential cost of fixing this, often it is done as a last resort.
What do you do from here?
To find out more about our proven and effective SEO, please
contact us
today, or complete our
SEO enquiry
form.