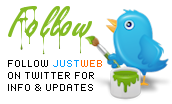 ---
33 visitors
are currently online at
just
web
®
---

---
SEO

(Search Engine Optimisation)
Statistics show us that
more than 80%
of traffic from search engines comes from organic results. Basically, unless you are on the first page of
Google
™, regardless if you have a PPC strategy, your website may not be performing to it's full potential. For experienced, proven
SEO Australia
results, contact us
today
about
website audits
, SEO, and how we can improve your organic search engine optimisation with proven results.
---
Copywriting

A
good copywriter
knows which words trigger the feelings that compel people to make decisions. They write with flair, making it easy for people to be drawn into what they are saying about your business, services or products. Read an an example of good copywriting for a fictitious Sydney
Mercedes Dealer
, or just "ok" website copy for a
Used Mercedes
dealer.
---
Trademarks

The most effective way to safeguard you against people "trading off" your business name, product or service, is to register a trademark. For more information, including about the
just
web
®
trade mark, please read our
trademark registration
article.
---
W3C Validated
:
XHTML
|
CSS
A
wesbite audit
of your site can be an eye opening experience. Many website developers do things differently, however there are certain fundamental, but very important ingredients which are often ignored in the website construction phase. There are standard elements which should be included in every website design, no matter how small or large the project is.
Google themselves tell us that website construction methods are crucial to effective search engine optimisation -
just
web
®
website audits
will give you a clear and easy to understand idea of your website's "health".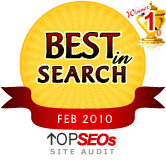 You may ask "what qualifies you as a
site auditor
?". The answer is very simple really. Years of experience in construction and SEO, with many
proven competitive results
- not to mention
satisfied customers
.
just
web
®
understands the importance of not only the optimisation and website copy used in your site, but also the fact that the construction plays a key role in your organic search engine results.
Our website evaluation reports are performed manually - we DO NOT use an "off the shelf" optimiser program which spits out an endless stream of gibberish - we look at each site individually and write our reports according to our findings.
If you are languishing behind your opposition, don't ignore the problem, because you can be sure the competition won't be resting on their laurels!
Some of the things checked in the website audit are:
Website Host Server Health Checkup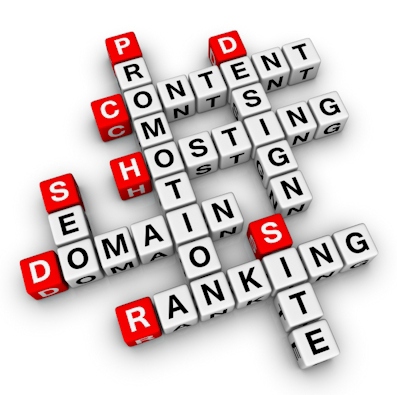 Speed - If your web server is slow, it will annoy and frustrate visitors
Location - The geolocation of your server is important, depending on your target demographic
Security - A general check to see how secure your website hosting solution is
Website Health Checkup
SEO friendly construction - Even Google tells us SEO starts at the construction phase. We check the building blocks of your website
Website speed - Page speed is a minor ranking factor, but also important for visitors
Coding compliance - Valid code is arguably more search engine friendly. At the very least, it is easier to work with and shows commitment to world wide web standards (W3C standards)
Internal and external link check - We check to ensure your internal links are healthy, as well as the number and importance of external links going back to your website
File size check - Often developers/designers will make the mistake of using large images in web pages, but resize them using html (or web code). Thus, you end up with a much slower page for no reason at all
Compression - Again, speed is a ranking factor, but it is also a user experience factor. We check to see if compression is used in your web pages
What We Need From You
FTP access to your website - We need to look at your file structure in general, and just check to make sure there are no nasties lurking around
Access to your CMS (Content Management System) control panel (if any) - We need access to your CMS to make sure it is able to be used to optimise your website effectively
A list of any domains you may have pointing to your current website (the one we are auditing) - This is required to make sure you are not doubling up, or possibly getting duplicate content penalties*
* Please note: there is no such thing as a "penalty" per se. However, if your site is doing something Google doesn't like, it will impede the speed at which you can progress up the ranks. Although, if you do something REALLY underhanded or "black hat", then Google may well dump your page, or your whole site, from its index.

Proven and competitive SEO results achieved by
just
web
®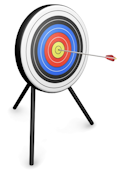 Google Page One Results:
best publicity; public relations company; PR services; wedding designer; social media specialist; wheel repairs; legal conference; Harley painter; motorcycle show; Playstation repairs; wedding planner Sydney; business name trademark; business law articles; law articles; document destruction; paper shredding; Black Label; promotional pens; cocktail machine hire; alloy wheel repairs; organic beef Sydney; organic beef Canberra; 3D TV show; spam law Australia; radio advertising; SEO scams; chiropractic problems; wedding planner; brand integration; cocktail machine; artificial grass; dog trainer Sydney; puppy training Sydney; pest control Sydney; small removals; and many, many more.
Note that all these phrases are very broad, and for the most part, widely searched for. For example, there is a big difference to achieving a result for "
Beetronix Sony Playstation repairs
" (very easy to do) and simply "
Sony Playstation repairs
" (not so easy), or perhaps "
PR services Chatswood
" as opposed to simply "
pr services
" for our client
Dennis Rutzou Public Relations
.
What does it all mean?
Site construction
The way your site is constructed can change the way not only visitors see your site, but how search engine spiders crawl it and index your pages.
Internal & external links
It is important that your internal links are geared towards maximum SEO friendliness, as well as being easy to use from a human perspective. External links play a big role in how your site is perceived as well - not only the quantity, but where the links actually lead to.
Speed issues
The faster your site loads, the better it is for your visitors. How many times have you visited a site only to have to wait and wait for what seems like an eon for the page to load. We inspect not only your website, but your hosting solution as well.
Coding validation and compliance (W3C standards)
Complying to the World Wide Web Consortium (W3C) standards means that your site will be more search engine friendly, and will be built to a standard, rather than simply "slapped together" using with no regard for the integrity of the code.
Meta data details
It is debatable whether the keywords are still important, however the description meta remains important to this day. It too must be scrutinised so it is descriptive, but not too "spammy".
Current search engine results
We check Google, Yahoo and Live (MSN) for your most relevant keyphrases and provide a report on your current position.
Search engine rank (PR and Traffic)
PR, or page rank is a Google algorithm that determines the ranking of your website according to how important it is to other sites. For example, Adobe is a PR10 because many high ranking sites link to it. Traffic rank is the rank you receive according to the traffic you attract to your site.
Cross browser support
Internet Explorer, followed by Firefox, are the two most popular Internet browsers. However, they both behave very differently and your site needs to display well in both. Using compliant coding is one major step to achieving this.
General site comments
We look at your site as a whole and make some general comments.
Content analysis
We check your content and make sure it is both human friendly and search engine friendly. Our copywriter looks over your content as well and offers an opinion as to it's readability.
Competitor analysis
It's not only your website that Google looks at when determining your position. it looks at your competitors as well. So do we.
Navigation/usability
Your navigation needs to be easy to use, and visitors to your site should be able to get to other pages easily.
**
Please note
: website audits are performed on your home page specifically, as well as your website as a whole. We may target certain sub-pages, products or services you offer as well.