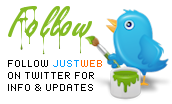 ---
53 visitors
are currently online at
just
web
®
---

---
SEO

(Search Engine Optimisation)
Statistics show us that
more than 80%
of traffic from search engines comes from organic results. Basically, unless you are on the first page of
Google
™, regardless if you have a PPC strategy, your website may not be performing to it's full potential. For experienced, proven
SEO Australia
results, contact us
today
about
website audits
, SEO, and how we can improve your organic search engine optimisation with proven results.
---
Copywriting

A
good copywriter
knows which words trigger the feelings that compel people to make decisions. They write with flair, making it easy for people to be drawn into what they are saying about your business, services or products. Read an an example of good copywriting for a fictitious Sydney
Mercedes Dealer
, or just "ok" website copy for a
Used Mercedes
dealer.
---
Trademarks

The most effective way to safeguard you against people "trading off" your business name, product or service, is to register a trademark. For more information, including about the
just
web
®
trade mark, please read our
trademark registration
article.
---
W3C Validated
:
XHTML
|
CSS
Amazon Corporation
- the USA's largest online retailer.
They provide a toolbar for your web browser which collects information on browsing behaviour, which is then added to a database in their website and analysed. This information is then used to create
traffic reports
and ranking figures for websites around the world. Please note that the Alexa Toolbar is considered malware by Microsoft, and in fact cannot be installed on Windows Vista.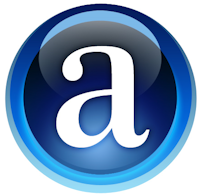 The Alexa Traffic Rank should not to be confused with Google PageRank, which provides an indication of the number of sites (and their importance) that link back to your site.
The Alexa ranking can give a comparative guide to the amount of traffic a website receives, the visitors' countries of origin, traffic ranks for individual countries, and other useful information.
However, this is where it gets tricky. For example, from January to June 2009
just
web
™ received 94,005 unique visitors. At the time the 1/2 year report was created,
just
web
™'s
Alexa traffic rank
was (approximately) 209,000, with the top four contributing countries being India (34% of all traffic) Australia (31% of all traffic), Pakistan (9% of all traffic) and the United States (8% of all traffic).
If you check the
just
web
™ 2009 interim
traffic report
, you will see that the top five countries were:
Total unique visitors: 94,005
1. Australia 63,817
2. United States 10,474
3. India 2,894
4. United Kingdom 2,346
5. Canada 2,043
From this accurate Internet traffic report, we can see that India only provided a little over 3% of total traffic (not 34%), and Australia provided just under 68% of traffic (not 31%).
In the report, Pakistan sits at #14, with only 353 visitors - less than 0.4% of the total visits - not almost 10% as stated in the Alexa report.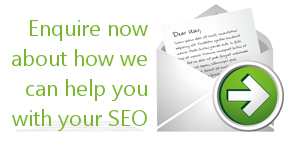 This doesn't tell us that the Alexa traffic report is intrinsically wrong - but what it does tell us is that
many more visitors from India and Pakistan have installed the Alexa toolbar
. In fact, most Australians have probably never heard of Alexa. So even though less than 3,000 visitors came from India, the majority of those visitors would have the Alexa toolbar installed.
In fact, the only figure that comes close to being accurate is the result for the USA, probably because of the popularity of the Alexa Toolbar in that country.
Again, as an
indicative statistic
, the Alexa rank is
very useful
- but don't rely TOO heavily on it for accurate results. The only way the figures it provides would be truly accurate is if EVERYONE installed the Alexa toolbar. For example, at the time of writing, some Alexa ranks are:
justweb.com.au: 206,860
bhp.com.au: 7,107,722
news.com.au: 430
adobe.com: 58
blackmaxmedia.com.au: 993,145
whitepages.com.au: 7,253
So we can see from the above that it is LIKELY whitepages.com.au and news.com.au receives many more visitors than
just
web
™, but
just
web
™ receives many more visitors than bhp.com.au.
Alexa can also be a good indication of a sudden drop (or rise) in traffic to a website. For example, a potential client called last week after their website was re-designed several months ago. They were worried about the search engine optimisation. Rightly so - I could immediately tell (through Alexa) that their traffic had dropped over 80% in the space of three months. They confirmed that indeed their business had dropped, and that their visitors had dwindled.
So,
be warned
: if you are thinking about a re-design of your website, make sure the developer you choose
understands how NOT to have a negative impact
on your current search engine results (SERPs).
Has this article been helpful or interesting?
Why not share it with others? Simply place your mouse over the buttons below to select from a range of social media websites, and thanks for sharing.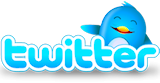 ---

11.07.2009