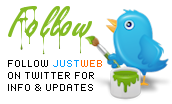 ---
37 visitors
are currently online at
just
web
®
---
Social Media Menu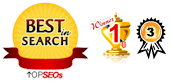 ---
SEO

(Search Engine Optimisation)
Statistics show us that
more than 80%
of traffic from search engines comes from organic results. Basically, unless you are on the first page of
Google
™, regardless if you have a PPC strategy, your website may not be performing to it's full potential. For experienced, proven
SEO Australia
results, contact us
today
about
website audits
, SEO, and how we can improve your organic search engine optimisation with proven results.
---
Copywriting

A
good copywriter
knows which words trigger the feelings that compel people to make decisions. They write with flair, making it easy for people to be drawn into what they are saying about your business, services or products. Read an an example of good copywriting for a fictitious Sydney
Mercedes Dealer
, or just "ok" website copy for a
Used Mercedes
dealer.
---
Trademarks

The most effective way to safeguard you against people "trading off" your business name, product or service, is to register a trademark. For more information, including about the
just
web
®
trade mark, please read our
trademark registration
article.
---
W3C Validated
:
XHTML
|
CSS
Essentially, you are advocating for that brand, and in marketing terms, that is GOLD!
In a world where we are bombarded with all manner of electronic (and other) marketing flotsam and jetsam, when a friend, colleague or family member recommends your product or service, the chances are that recommendation will be far more effective.
Add to that, a good recommendation can go viral very quickly indeed. This phenomenon is commonly referred to as
Advocacy Advertising
, or
Advocacy Marketing
.
Real life example of (unsolicited) advocacy marketing
Tania Zaetta (@
taniazaetta
) recently tweeted whilst she was attending the
Summa Field Dayze
event on the Gold Coast.
She was amused by the fact that near the Vodafone marquee, people were complaining there was no mobile coverage, and that she was lucky she was with Telstra.
For a start, that does not bode well for Vodafone (negative advocacy perhaps, or as they say in Adelaide, "acrimonial"?). One might think Vodafone would have somehow pushed a magic button and ensured their service worked consistently, at least around their own VIP marketing marquee.
Finally, Tania came in with the killer comment, "Lucky I'm with Telstra". In other words, her mobile service on Telstra worked just fine.
I'm thinking Tania would not have made this comment several days ago, due to some poor phone customer service she received from Telstra. But their Twitter channel came to the rescue (
read about it here
), and that impressed her.
By the way, Tania tells me this was a legitimate comment, and not one of those "cash for comment" (Twomment?) celebrity tweets we've all heard about.
There were around 25,000 people in attendance at Summa Field Dayze, quit a lot of whom were trying to reach each other on their mobiles. It appears that those using the Vodafone Network had limited coverage, even around the Vodafone VIP marquee.
It's not a new concept
In his book published in 2004, "The Key Elements of Advocacy Marketing", Takashi Yamaoka (B.E., Osaka University) says:
Customer power is growing, and customers now have tools that inform them of the true state of affairs. This power enables them to avoid the pushy messages of marketers, make their own decisions, and determine what to buy.

A company advocates for its customers and earns their trust. It may not be a strategy for everyone, but innovative companies are following this path. The marketing paradigm is shifting from traditional push-based marketing to trust-based advocacy marketing. This research identifies and summarizes the key elements needed to create customer advocacy. It considers the following research questions:

What are the key elements to creating customer advocacy?
What means or types are there in each key element?
Which elements are influential on advocacy marketing in each company and industry?
Check out this fantastic video in which "Dave" explains advocacy advertising in a "blank" nutshell:
Now, if you want to read something
really amusing
, plus a good example of how negative advocacy advertising can be damaging, check out this brilliant cartoon by Mattew Inman (Oatmeal). Matt doesn't mention any particular company, but I'm sure you can insert any one of a number companies with which you've had a similar experience. Just be warned - the language is a little "blue" :-)
Go to the cartoon
Has this article been helpful or interesting?
Why not share it with others? Simply place your mouse over the buttons below to select from a range of social media websites, and thanks for sharing.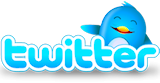 ---

11.01.2010