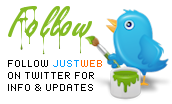 ---
55 visitors
are currently online at
just
web
®
---
SEO Menu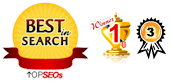 ---
SEO

(Search Engine Optimisation)
Statistics show us that
more than 80%
of traffic from search engines comes from organic results. Basically, unless you are on the first page of
Google
™, regardless if you have a PPC strategy, your website may not be performing to it's full potential. For experienced, proven
SEO Australia
results, contact us
today
about
website audits
, SEO, and how we can improve your organic search engine optimisation with proven results.
---
Copywriting

A
good copywriter
knows which words trigger the feelings that compel people to make decisions. They write with flair, making it easy for people to be drawn into what they are saying about your business, services or products. Read an an example of good copywriting for a fictitious Sydney
Mercedes Dealer
, or just "ok" website copy for a
Used Mercedes
dealer.
---
Trademarks

The most effective way to safeguard you against people "trading off" your business name, product or service, is to register a trademark. For more information, including about the
just
web
®
trade mark, please read our
trademark registration
article.
---
W3C Validated
:
XHTML
|
CSS
Strictly speaking, there is no such thing as a
duplicate content penalty
. Google does not penalise a website for having duplicate content per se, however the result of using the same content in multiple places can be easily misconstrued as being a penalty.
Logically, why would Google want to show multiple results which contain the same content? The rule of thumb is to, as much as possible,
use original content
in your website, blog, etc., and you will be well on the way to achieving success.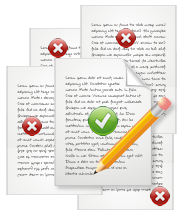 Let's look at a real life example.
Newsmaker.com.au
is a
Press Release Distribution
website. You can submit press releases for free, as well as pay for premium services.
Looking at NewsMaker over a period of several months, I notice Google picks up the majority of submitted media releases in Google News within a few minutes, and in the normal organic search results some time later.
One of their high profile clients recently posted a press release which SHOULD have appeared in Google News results within minutes of posting because it was newsworthy, important, and current. However, it was totally ignored by the search engine behemoth.
Why? Simply because they copied and pasted the press release from a page in their own website - and of course, Google had already indexed the page from that location. In other words, it wasn't news anymore, and wasn't original.
"Bad" home page links resulting in duplication
There is another issue I see quite a bit which has the same result as duplicated content.
For most websites, the home page should be the root - i.e., http://www.yourwebsite.com. When you hit the "home" button, THAT is where you should land.
These are all examples of home page links I've noticed in different websites: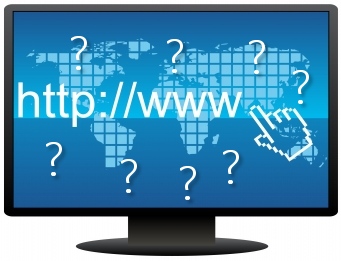 yourwebsite.com/
yourwebsite.com/index.php
yourwebsite.com/index.html
yourwebsite.com/home.php
yourwebsite.com/index.php?id=home
yourwebsite.com/?
yourwebsite.com/Home.aspx
www.yourwebsite.com/?
www.yourwebsite.com/index.html
www.yourwebsite.com/Home.aspx
If your website URL is www.yourwebsite.com, but your home page button links to www.yourwebsite.com/index.php, that is perceived by Google as being two separate pages - and it has to figure out which is the canonical (see article:
Duplicate Content - Canonical URLs and Canonicalization
).
Of course, you can always tell Google which is the canonical, but why not just do it right in the first place?
For a demonstration, click this link to go to
just
web
's home page, then look at the URL in the address bar:
http://justweb.com.au
. Before you click, note that the link has no "www" in it.
What should be used as the home page URL?
So what SHOULD you use as the link to your home page? That's easy - the humble "/" - that tells the browser to head straight back to the root of your website, where your home page SHOULD be (in most instances).
By the way, many search engine optimisers will tell you not to have a button or link that simply says "Home". Ignore that - you SHOULD have a "Home" button on every page - people need to be able to see how to get back to the home page without having to think about it. Don't hide the home link behind your logo, or some obscure graphic and think it's cool. It may be cool - but not accessible. You can use some anchor text somewhere else on your pages to link back to the home page if you wish.
Anyway, back to duplicate content. Sites that can't get away from using multiple links to the one page (including their home page) may include ecommerce sites for example, where a product page may be linked to using several different parameters or query strings. In this case, canonicalization techniques or redirects should be employed to show Google which link YOU want it to index, or display in its SERPs (search engine results pages).
Need help?
Need help with duplicate content or canonical issues? Hit the enquiry button below.
Has this article been helpful or interesting?
Why not share it with others? Simply place your mouse over the buttons below to select from a range of social media websites, and thanks for sharing.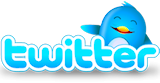 ---

09.01.2010