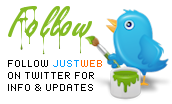 ---
62 visitors
are currently online at
just
web
®
---
SEO Menu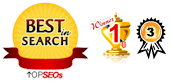 ---
SEO

(Search Engine Optimisation)
Statistics show us that
more than 80%
of traffic from search engines comes from organic results. Basically, unless you are on the first page of
Google
™, regardless if you have a PPC strategy, your website may not be performing to it's full potential. For experienced, proven
SEO Australia
results, contact us
today
about
website audits
, SEO, and how we can improve your organic search engine optimisation with proven results.
---
Copywriting

A
good copywriter
knows which words trigger the feelings that compel people to make decisions. They write with flair, making it easy for people to be drawn into what they are saying about your business, services or products. Read an an example of good copywriting for a fictitious Sydney
Mercedes Dealer
, or just "ok" website copy for a
Used Mercedes
dealer.
---
Trademarks

The most effective way to safeguard you against people "trading off" your business name, product or service, is to register a trademark. For more information, including about the
just
web
®
trade mark, please read our
trademark registration
article.
---
W3C Validated
:
XHTML
|
CSS
Search engine optimisation (SEO) is a long term strategy - IF you want it done correctly.
Certainly there are shortcuts you can take to achieve top results, but whether those results are sustainable and worth the risk, or even within Google's guidelines, is another matter.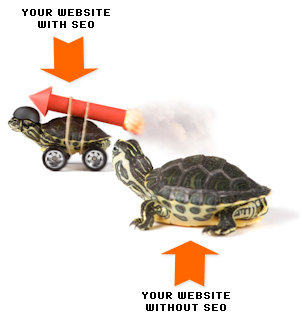 Finding
affordable SEO
that complies with Google's guidelines, but also achieves good results, has always been a bit of a hit and miss scenario.
just
web
®
takes a holistic, hands-on approach to SEO. By that I mean we look at your website as a whole, identify what is right and what needs improvement, and either make it better, or advise you (or your website developer) how to make it better, depending on the problem.
You need to give your website the BEST chance it can to achieve results, so we go over your site with a fine tooth comb, inspecting the quality of the coding, titles, meta tags, content, site construction, your website's online "reputation" (including links), and much, much more. We offer two
SEO Packages
-
SEO Audit Plus
™ and
SEO Propel
™.
Package 1: SEO Audit Plus™
With
just
web
®
SEO Audit Plus™, we will audit your website, then spend as many hours as your budget permits on optimisation. This is deal for small businesses because YOU set the budget, and you are not locked into any heavy contracts or long term commitments. In most cases, the SEO Audit will reveal issues with your site which, when rectified, will improve your search engine results.
SEO Cost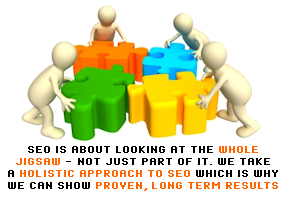 Site Audit & Benchmark Report: $770.00
Hourly SEO Rate: $110.00
The fine print
There is no contract with SEO Audit Plus™. The website audit fee is payable up front, with hourly fees billed at the end of each monthly period, and must be paid within 14 days. We do, however, recommend a minimum of five (5) hours for SEO work on top of the audit in order to see results.
Package 2: SEO Propel™
The
just
web
®
SEO Propel™ package is very simple. We don't lock you down to an expensive, long term contract. You can stay with
just
web
®
for as long or as short as you like - but we do like to foster long term relationships with clients, and we do recommend a minimum of three (3) months in order to achieve the best results. There is one low monthly fee, and improvement is guaranteed.
SEO Cost
Site Audit & Benchmark Report: $660.00
Ongoing Monthly SEO fees: $550.00
Extra Hours per Month: $110.00 per hour
The fine print
There is no contract with SEO Propel™. The SEO Audit fee is payable in advance, as are fees at the start of each monthly period. You can stop at any time. Note that
just
web
®
has clients who are still #1 in Google for competitive and valuable keyword phrases, and we haven't touched the SEO in their websites for many months. See our
testimonials page
, or
ask for examples
.
You will receive monthly (or more) reports showing your keyword phrases and their current position in Google, Bing and Yahoo. This report also includes a history so you can track progress over time.
SEO Guarantee
just
web
®
offers a money back guarantee
*
IF there has been no improvement with any of your results at the end of the previous monthly period, and you are not satisfied with the explanation as to what the possible reasons are. You may then request a refund of the monthly fee for that period.
However, there is no guarantee as to a particular result in Google. The company (Google) even say themselves that if an optimiser promises you a (eg) page one result, run the other way because not even Google can do that. Read more about
Guaranteed SEO
.
Please note that Google results sometimes fluctuate, and at the start of an SEO campaign, results can be especially erratic whilst Google is finding its way around your website and indexing pages.
Of course we talk about Google more than Bing or Yahoo, but results will generally find their way into these engines too, as long as your site meets basic requirements outlined (or fixed) in your initial website audit.
*
The website audit fee is not refundable
The proof is in the pudding!
Below are just
SOME of the thousands of competitive and valuable search engine results
we achieve for our clients and ourselves.
Please note
: check just under where you type your search in Google for the number of results. EG,
just
web
®
is #1 for "best publicity", and (at the time of writing) there are over 9 million results.
Examples of a few of our many Google Results in TOP 3:
best publicity; radio advertising; public relations company ; PR services; wedding designer; social media specialist; free Google advertising; accounting and financial services; wheel repairs; legal conference; custom Harley painter; motorcycle show; putting greens; Playstation repairs; wedding planner Sydney; website design Sydney; business name trademark; law articles; document destruction; paper shredding; Black Label; promotional pens; cocktail machine hire; alloy wheel repairs; organic beef Sydney; organic beef Canberra; metal sunglasses; 3D TV show; spam law Australia.
Examples of a few of our many Page One Google Results:
radio advertising; guaranteed SEO; SEO Australia; SEO Sydney; chiropractor; chiropratic problems; wedding planner; Sydney air conditioning company; brand integration; online traffic; wellbeing centre Sydney; advocacy advertising; Toyota dealer; Mercedes dealer; cocktail machine; artificial grass; dog trainer Sydney; puppy training Sydney; pest control sydney; leather care; fabric care; small removals.
Has this article been helpful or interesting?
Why not share it with others? Simply place your mouse over the buttons below to select from a range of social media websites, and thanks for sharing.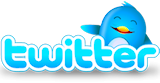 ---

01.08.2010 Updated