What is it?
Firstly, reputation management is all about monitoring the actions of your brand or name online, and to discover what other people are saying about you. From a
public relations
point of view, this is especially important if there any negative comments, as these need to be "removed", or at least mitigate the potential for damage they may cause your reputation.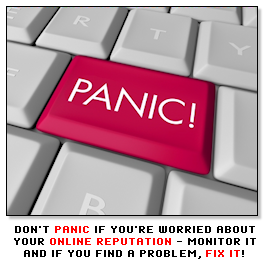 Who, reading this article, has not at some stage used Google to search for a company or brand, a product or service, or even a person's name, as part of the "normal" research done before you commit to whatever it is you were planning?
Let me give you an example of a real scenario.
I ran an online reputation management report for one of my clients. Luckily, I only found positive comments for their business. However, in one message board thread someone was asking about fixing a PS3 (Sony PlayStation 3) console.
One respondent warned against using a particular company in Perth. The reason given was their as new PS3 came back scratched, and not fixed at all, even though the motherboard had been replaced.
Another person responded by saying Sony don't sell their motherboards as parts, so he was stretching the truth (actually, I think the phrase used was "full of crap"). The first person persisted, saying his invoice/receipt included being billed for "motherboard replacement".
The person sticking up for the company then commented further, and wrote "they must be lying to you". I don't know about you, but if I read that exchange, I would be very hesitant about using the company they were referring to - and the company's name and location was mentioned.
By the way, that is true - Sony DO NOT supply motherboards. As at the time of writing, they have a flat fee for any repair. This is a smart move on Sony's part, for one because they have limited PS3 piracy greatly.
Anyway, back to reputation management.
After you have found and identified any comments and/or opinions, the next step is decide if they are positive or negative. If negative, the ideal would be to "remove" them, or at least mitigate the damage caused by creating more positive comments, and (hopefully) push the old comments out of the top of Google's index.
Do YOU need online reputation management?
If you care about your name, or brand, yes you do. With the popularity of social media sites like Twitter, MySpace, DIGG, etc, as well as the plethora of message boards and forums available for just about any subject, it is important to keep track of how your brand is being discussed - both positive and negative.
The anonymity that many message boards affords members means anyone can post a negative opinion of your brand without any challenge whatsoever.
How can you monitor your online reputation?
I use online reputation management software called
trackur
. For a low monthly fee you can run multiple reports for any aspect of your name or business - or even your competitors.
For example, you may want to run a report for each of your employees, your main products, or just your company name.
Reports can be saved, and in some cases exported. You can sign up for free, after which you receive a free 14 day trial.
You can also use Google Alerts which is a totally free service, however
trackur
is much more effective at monitoring and managing mentions of your name or company.
What can you do to mitigate the "damage"?
Websites
We can assume you already have your own website, but if you don't, that is the logical first step.
Web Logs (Blogs)
For one reason or another, you may not have or want your own website. In that case, you still have no excuse. Start your own Blog. I recommend Wordpress - its free, very search engine friendly, and very easy to use.
If you do have you own website, then I recommend you start a Blog anyway. There are search engine optimisation benefits to running a Blog separate to your website, although you could use a sub-domain which is also treated as a separate entity from your main website.
Social Media and Networking
Where do I start? Twitter, Facebook, Linkedin, etc etc. All very good ways to build up a positive brand reputation, as well as assisting with the SEO of your website (or Blog). Don't forget sites like YouTube, Flikr etc, for sharing your images and videos.
Make sure you have claimed your company name in as many social networking sites as you can.
Namechk
is an excellent resource for checking if your name is available across multiple social media sites within seconds.
Business Profiles
Linkedin is one of the longest running business profile websites. These allow you to connect to and form relationships with other people and businesses, and help to add to your credibility.
Directory Listings
Ensure you take advantage of as many free and paid business directories as you can.
Why do all of these?
What you are doing is building up an online profile of your company which YOU control. For more information about online reputation management, check out this book called
Radically Transparent
by Andy Beal. its a great read and will really help you understand how to monitor your reputation, and what to do about it if you have problems.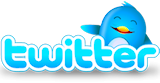 ---

05.11.2009
Has this article been helpful?
Why not share it with others? Simply place your mouse over the button below to select from a range of social bookmark sites.