Cheap LCD TV Buying
Remember that when purchasing an LCD TV, including full 1080p high definition TVs,
picture quality is paramount
. Another important thing to remember is just because a TV uses a brand name display panel, does NOT ensure it will have a high quality picture or enjoy good reliability. There are quite honestly only a couple of panel manufacturers in the whole world - so even the cheapest TV you buy from a bargain basement shop will use a brand name panel. The other electronics used in the TV are, however, another thing.
What to do?
The rule of thumb is to compare TVs before purchase - in person. That means visiting a larger store, like Bing Lee, The Good Guys, Dick Smith, Harvey Norman, etc etc. A picture may look awesome to you when simply viewing one TV, or even on a website, but trust me - when you start to compare TVs in person you will start to discern notable differences. Unfortunately, shops don't always adjust their TVs correctly either, so contrast and brightness may vary.
If you can, check out the new Samsung, LG and Sony LED TVs. The picture quality is amazing - even compared to the best full 1080p standard type LCD televisions. But of course, being reasonably new to the market, you will pay a premium. The rule of thumb is
spend as much as you can afford now
- because in 12 months (or less), something better will be here.
Finally, ALWAYS ask "what is your best price?" - even though flat panel TVs walk out the doors these days, stores will still compete on prices - even if a price is advertised as being on special. Rule of thumb: always offer a minimum of 10% off the ticketed price; on a $4000 television, that saving represents a new Blu-Ray DVD player :-)
Update 11.11.2010
: Time moves quickly in TV technology. I'm not a big fan of
Plasma television
technology, but I recently bought one. Check out my review of the
Samsung PS58C7000
. If you are looking for smooth 3D and a beautiful high defintion picture quality, it's certainly worth a look.
Update 08.04.2010
: Don't be in too much of a rush to run out and buy a new TV right now. Once the new 3D TV's start being sold, prices will drop even further for quality sets like the fabulous
Samsung LED
range. To read more about 3D televisions and what they mean to you, please check out our
3D Television
article, and to see a demo of an Aussie show broadcast in 3D, please see our
3D TV show
article (note: you will need a pair of 3D glasses - the old cyan/magenta ones).
Tyagi Televisions
Tyagi is one of the new breed of
LCD televisions
being directly imported into Australia from places like China to compete with big, known brands such as
Samsung
,
Sony
,
Panasonic
and
LG
.
The company's mission statement is quite simply to:
Bring to the Australian market a range of products that reflect big brand values and longevity, but at an affordable price

Sunil Tyagi has himself had a hand in the design and specifications of all his televisions. But TVs are just the start - Sunil has plans for more electronic goods to be available for sale in the near future.
If you want to get down to the nitty gritty and compare the specifications, Tyagi televisions certainly stack up on paper - and appear to be the
cheapest HD LCD TV
s in the current market.
All the televisions use
quality LG panels
, with tried and tested internal electronics supplied by companies such as
Samsung
. As a result, all the 40" (106cm) and up models offer
DVI and HDMI compatibility
, with
FULL 1080p
high definition at
1920 x 1080 screen resolution
.
Sunil Tyagi and his Tyagi branded televisions were featured on
A Current Affair
in February, 2009. The tech expert interviewed was able to detect
very little difference
when comparing a brand name TV to the Tyagi model - except when it came to the price - the Tyagi was
almost $5000 less expensive
than the brand name television! To see the full story and video, please visit the ACA website.
Warranty
To back up their claim of longevity, Tyagi provide customers with a
full 12 month on-site warranty
- not to mention the
7 day, money back guarantee
which is very important when buying a television sight unseen. Any service calls can be made using a
1-800 toll free number
, and don't worry if you're not in Sydney - their service people come to you, nation-wide. For a little extra (from just $49.95), you can arrange for an
extended warranty
of up to five years, and the warranty itself is transferable. The additional warranty cost depends on the size of the television.
A note on warranties
: Don't forget the advertised warranty is merely the manufacturer or retail warranty. The statutory warranty on a television should cover you for at least two years. In other words, if you spend $1500 on a TV, one would quite rightly expect it to run trouble free for at least a couple of years. But please check with your local office of Fair Trading to confirm.
Models available now
So what models would suit you? If you are looking for a mid-size, high definition LCD panel that doubles as a computer monitor, you could try the
TYAGI 3788 37" Full HD LCD TV.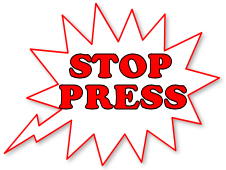 This 37" model uses an LG Full HD A grade panel, complete with over 2 million pixels and 1.07 billion colours - all that equates to a very sharp picture indeed!
New model just announced
Tyagi have just announced the release of what must the the
CHEAPEST Full HD (1080p) 32" LCD TV
in Australia!
With all the features of its larger siblings (only difference seems to be the size and the refresh rate), the 32" TYAGI 3288 represents fantastic value and a great addition to any home. Order this amazing value television for delivery late in May 2009.
These LCD TVs are perfect for your PS3, Xbox 360, or browsing the Internet. Not only that, they will play Blu-ray movies in crystal clear, high definition.
Features
Response Time: 5ms (6.5ms for the 32" model)
Panel type: A grade LG panel
PC input: Able to be used as PC monitor
Tuner: Built in HD (high definition) Digital Tuner
HDMI: 2 x HDMI input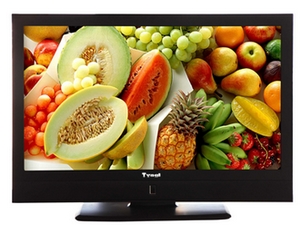 Other features:
3D Comb Filter (For much smoother image)
DNR (Digital Noise Reduction (DNR) improves the picture quality by reducing background picture noise)
Teletext (including closed captions)
Wall Mountable
Now, if size matters to you, you will want the
Tyagi 4728 - a 47" (119cm)
beauty!
The Tyagi 4728 has all the features of the smaller TV, but with its massive 47" (119cm) screen, you can watch the latest movies in full, high definition, wide screen glory!
Price
Prices for the above LCD televisions are amazing. The 42" screen is only $1255.00, and the huge 47" (119cm) model is only $1655.00. Delivery is available Australia wide, or you can pick up your brand new TV from their Sydney warehouse. **
PLEASE NOTE
: prices were valid as at time of publishing this page (see date below).
Don't forget - all their televisions come with a full 12 month on-site warranty, 7 day money back guarantee, and servicing available nation wide.
Further reading
Has this article been helpful or interesting?
Why not share it with others? Simply place your mouse over the buttons below to select from a range of social media websites, and thanks for sharing.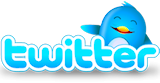 ---

27.10.2010