IP Lawyer
, went through to decide which
power amps
he would buy for his
home media centre
. In the end, to go with his set-up he purchased the
Audiolab 8200MB
mono blocks released in late 2010.
---
How to buy a power amp
was a question that took up a great deal of time for me. Hopefully others can benefit from this "how to" guide.
I never knew about power amps until recently. To create a hifi system I bought a mid-range
Denon AVR
and some good speakers. Understanding what the AVR (audio visual receiver) could do, and moreover what it could not do, triggered my power amp learning curve.
There are many good and reliable brand and model options for power amps suitable for 2 channel music listening. They include amps from Bryson, Classe, Emotiva, Bel Canto, Cambridge Audio, Primare, Arcam, and Audiolab. Multi channel listening suits some but form me I'm a 2 channel guy.
In my research I concluded I wanted mono blocks. In a 2 channel hifi system that means having one amp for each speaker. Having two separate amps, rather than one integrated amp, usually improves sound quality. In simple and non-technical terms, each amp can "think" for each speaker, rather than one amp trying to channel signals as needed for separate speakers.
Importantly, in time I came to understand that I needed to much more closely examine my speakers, listening room, and sources, as well as features of available power amps. It has been said that features of your listening room, eg placement of speakers, can contribute more to sound quality than buying gizmos. I accept that view.
In time I learned how such examination and understanding shapes and defines power amp selection variables or criteria. This point is just as important as having a budget for the purchase.
My specific combination of kit is not the point of this article. However I'll discuss specifics of my set-up only to illustrate how you might review your own specific situation to make an informed buying decision for yourself.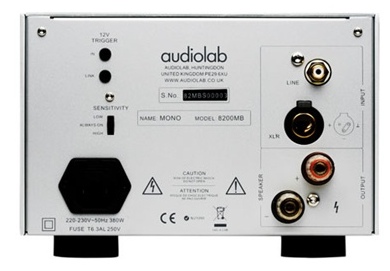 My main 2 channel speakers are the
Elac FS 247
. These German speakers have nominal impedance of 4 ohm and minimum impedance of 3.4 ohms at 210 Hz, sensitivity of 89 db, generate bass at 30-50 hz, and nominal/peak power handling of 120/160 watt. All these technical points are of some importance in your buying decision for a power amp.
In my research I became interested in the Audiolab 8200MB. The local Sydney distributor of Audiolab equipment informed me in an email that these mono block amps operates at 400 watt into 4 ohm speakers. For my situation this was important because it meant that there would be plenty of headroom given the 120/160 watt power handling of my speakers. Having headroom is good for certain elements of sound quality.
My listening room is medium-sized. My family's listening tastes are very broad - from acoustic piano to zydeco. I listen to a lot of jazz and like it loudish, but 90% of the time it has to be at moderate volumes due to house size and courtesy to neighbours. At my place the Denon AVR while very good, lacked that extra something at low volumes.
My main source for music is a
Mac mini
and on it I use iTunes with
Apple Lossless recordings
. I don't currently have a turntable, cassette player, dedicated CD player or other analog or digital sources. I have my ripped CDs in a cupboard. I haven't played by cassettes and vinyl in years, they're in the attic.
I intended to use a USB cable from the Mac mini into my Audiolab 8200CDQ. The 8200CDQ is a digital analog converter, among other things. Additionally I accepted the learning of others that XLR interconnects between the 8200MB and my digital audio converter was better for sound quality than RCA cables.
In time I gained some comfort from information that the 8200MB has its heritage in a respected old brand and model, the Tag McLaren 250MR of 2001. This was designed by Douglas Self, a prominent English amp designer who has also written several technical books on the subject. On release in 2001, a pair of 250MR was 4k pounds sterling. In contrast on release in late 2010 the 8200MB retailed for $A3,200.
Coming to a decision point, I returned to the same hifi dealer from whom I'd bought my Denon AVR, Elac speakers and Audiolab 8200CDQ digital analog converter. Now being a regular customer he was happy to lend me an Audiolab 8200MB pair to trial. In a month's trial I educated myself in what to listen for and I wrote some posts on online forums to get feedback.
I learned valuable lessons in what to listen for. For example, sound quality on an amp includes listening for:
(i) resolution - the amount of detail captured
(ii) soundstage - - the height, width, and depth of the recording venue
(iii) soundspace - - the sense of space in the recording venue
(iv) soundfield - deep circle or oblong?
(v) imaging - the three dimensional holographic effect of instruments and performers being presented on the soundstage. Synonym - separation.
(vi) how does it handle dynamic contrasts and transients:
(a) handling of bass, accoustic and electronic
(b) handling of cymbals, triangles and drum brushes
I bought the mono blocks because I was very satisfied they worked well when used in combination with the 8200CDQ, my speakers and set-up.
Additional reasons for comfort were - easier local warranty service if needed, the price was right for my budget, I'd tested the pair in my listening room, they have plenty of watt power for future proofing in case I get other speakers, they have a 12v trigger linked to the 8200CDQ, and I like their very modern, sleek design.
I must emphasise that in seeking mono block power amps I was working with a budget, only recently acquired knowledge, and very little knowledge about relative exotica (at least for me) like valve amps and class D amps. I simply decided to "not go there". For exotica the door is open for a future amp upgrade or replacement path. What I felt I needed in my current buying decision was music sound quality improvement from a dedicated amp giving me more than the Denon AVR ever could, especially at low and very high volumes. The amp in an AVR is like many of its other features - designed like a Swiss army knives to serve a great variety of needs, somewhat, and at a price point that is affordable for many.
Of course there are many as good and better alternative power amps. The 8200MB pair are working for me at this time, especially well at low volumes. So this then is the ultimate aim, finding what suits you given all your needs and circumstances.
Audiolab 8200MB Specifications
Rated Output Power: 250W/Channel into 8Ω, 2OHz-20kHz
Input Sensitivity: 1.63Vrms for 250W into 8Ω
Input Impedance: 20kΩ Balanced, 16kΩ unbalanced
Gain: 29.0 dB at 1 kHz; Signal To Noise Ratio (IHF, rel. 0.dBW); 88dB
Frequency Response: 20-20KHz±0.1dB, <0.1-120KHz-3dB
Total Harmonic Distortion & Noise: Less than 0.03%, 20Hz-20 kHz
Polarity (Phase): Non-Inverting
Muting: Muting controlled automatically
Operating Temperature Range: 10-35°C
Power Requirements (Depending on Region):
50-60Hz 100V, 110-120V, and 220-230V models available
Maximum Power Consumption: 380VA
Dimensions (WxHxD): 216x150x379mm
Weight: Net: 9kg Shipping: 11kg
---
Audiolab 8200MB Mono Blocks

Review
By

Noric Dilanchian

,

Senior Contributor

at

JustWeb
Rating: out of 5.
The Audiolab 8200MB pair are working for me at this time, especially well at low volumes. I am very satisfied that they worked well when used in combination with the 8200CDQ, my speakers and set-up.
---
Further reading
Has this article been helpful or interesting?
Why not share it with others? Simply place your mouse over the buttons below to select from a range of social media websites, and thanks for sharing.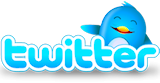 ---

08.06.2011