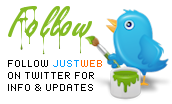 ---
24 visitors
are currently online at
just
web
®
---

---
SEO

(Search Engine Optimisation)
Statistics show us that
more than 80%
of traffic from search engines comes from organic results. Basically, unless you are on the first page of
Google
™, regardless if you have a PPC strategy, your website may not be performing to it's full potential. For experienced, proven
SEO Australia
results, contact us
today
about
website audits
, SEO, and how we can improve your organic search engine optimisation with proven results.
---
Copywriting

A
good copywriter
knows which words trigger the feelings that compel people to make decisions. They write with flair, making it easy for people to be drawn into what they are saying about your business, services or products. Read an an example of good copywriting for a fictitious Sydney
Mercedes Dealer
, or just "ok" website copy for a
Used Mercedes
dealer.
---
Trademarks

The most effective way to safeguard you against people "trading off" your business name, product or service, is to register a trademark. For more information, including about the
just
web
®
trade mark, please read our
trademark registration
article.
---
W3C Validated
:
XHTML
|
CSS
RX-A3000
Yamaha Aventage
for a couple of weeks now. My previous amp was a Yamaha RX-V657, so this is a bit of a step up. The 657 served me very well for the 3 or so years I owned it, but, with new technology such as HDMI 1.4, 3D, 1080p processing, etc., it was time to upgrade.
After unpacking the RX-A3000, I couldn't wait to compare it to the previous
AV receiver
, so I hooked it up and tried it without making any adjustments.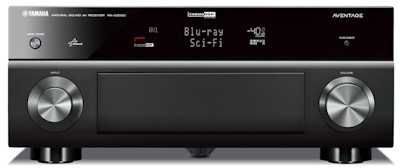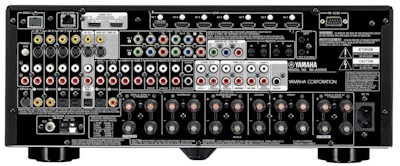 Straight away I could detect a marked improvement in tonal quality, and in fact, it sounded like I had new speakers.
Speaking of which, in my system I have a 5 main speakers and 2 rear surrounds (JBL), a subwoofer (Velodyne SPL1200) and two front height presence speakers, for that added 3D "realism".
I was considering
Marantz SR-6005
and the
Yamaha Aventage RX-A2000
, and even though the Marantz looks very "sexy", I was a bit put off by the fact that it appears to just be a Denon in a different skin. Not that Denon is a bad brand (in my opinion), but if I wanted a Denon, I'd buy one - and spend less for more!
So I decided on the RX-A2000, but would you believe it - they'd run out of stock! In the end, I walked out with an Aventage
RX-A3000
. The only difference between the two is:
RX-A3000 has a bit more power at 140 watts x 7
A double thickness base plate to better help support the weight of the 7 discrete amps and transformer
Capable of 11.2 channels (9.2 for RX-A2000)
Four separate zones (3 on the 2000)
Angle control on the YPAO system, Yamaha's proprietary answer to Audessey automatic speaker configuration and parametric equalisation setup. According to Yamamha, "The RX-A3000 incorporates technology that determines the angle of your speakers to ensure CINEMA DSP programs perform at their optimum level in your home theatre room"
One thing you'll notice with YPAO, and any other automated setup for that matter, is that sometimes you will get false "out of phase" messages. Out of phase means that a speaker is not in sync, and likely has the polarity reversed on the speaker connections.
If you get this message, manually check that you have everything connected correctly. If you do, and you're still getting an out of phase message, it may be due to the fact that some speaker manufacturers force phasing changes because they believe it helps the quality of the sound delivered by their speakers. Ok - who am i to judge? Really though, what counts is
how the speakers sound to YOU
.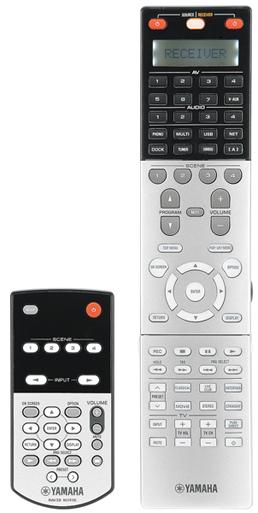 Also, on the back panel of the Aventage RX-A3000, make sure you plug your subwoofer cable into the #1 subwoofer pre-out jack (it has two sub pre-outs) - NOT the sub input jack. While on the subject of cables, it's recommended that you use a good subwoofer lead/cable, but don't get sucked into the "Monster cable is best" fantasy for your leads, in particular HDMI. A cheap 1.5 metre $10.00 HDMI cable will deliver just as good a signal as a $120 HDMI cable. It's only over a long distance where you need to be picky about your cable.
Another tip is how to set up the ARC, or
Audio Return Channel
. ARC means you only need one HDMI lead to connect your TV and AVR. I use a
Samsung Plasma PS58C-7000
, and the ARC channel is HDMI #2.
To get this working correctly, you simply plug your HDMI cable into your display's ARC channel, then into the ARC input on the RX-A3000. Next, you have to get into the OSD (on screen display) setup menu for the AVR, go to settings, HDMI. There you have to turn on HDMI Control, as well as ARC.
Personally, I prefer to have HDMI Control turned off when I'm not using it because the unit uses more power in standby mode. You'll know it's on HDMI control because when the RX-A3000 is in stand by, there is a little red LED on the front panel.
There are lots of other little tips, but let's get down to brass tacks: how does this unit perform. Keep in mind, I'm not a professional reviewer, expert, audiophile, or paid commentator - this is just my opinion.
Audio quality is awesome. There are heaps of DSP (
digital signal processor
) modes, which can also pump audio to front height or rear effects speakers. With the addition of another amp, you can get 11.2 channels out of this baby - probably a little bit of overkill for most people.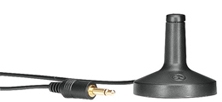 The very good audio quality is probably due to in no small part the use of
Burr Brown DACS
. Yamaha says "Burr Brown have been at the forefront of Digital to Analogue Conversion technology since its beginnings in 1956. All digital audio signals (CDs, iPod, DTS-HD, Dolby True-HD, etc) need to be converted from their original digital format to an analogue format that can be amplified through to the speakers. The Burr-Brown DACs used in the RX-A3000 are superior to other AVENTAGE receivers resulting in the pinnacle in audio performance."
As I stated previously, it really sounds like I have a brand new set of speakers, and even the Velodyne (subwoofer) seems to sound different - better. The Aventage seems to handle anything well - from 7.1 (or .2) home theatre, to rock, pop, and classical music - anything you can throw at it.
As for video, watching Monsters Versus Aliens in 3D did not highlight any problems in the 3D pass through, nor did watching Avatar - perfect picture quality. The Aventage receivers have superior video enhancement utilising the highly respected HQV
®
Chipset.
There are lots of other things I could go on about, like how it has 8 HDMI inputs,2 HDMI outputs, 2 sub outputs, comes with an iPod dock, has 5 legs/feet (not 4), has a sexy minimalist front fascia, and an easy to use GUI (works well, but looks dated). Here is how I rated the Yamaha Aventage RX-A3000:
Regarding the price, the RRP is $2499, but I've seen it for about $1900 from authorised Yamaha retailers. If you can pick it up for $1900, GO FOR IT! You won't be sorry.
Yamaha Aventage RX-A3000 Specifications (display specs ∇)
---
RX-A3000 Yamaha Aventage

Review
By

Rob Arnell

,

Senior Contributor

at

JustWeb
Rating: out of 5.
Looking for a great AVR (audio video receiver) with many features and heaps of power at a good price point? The Yamaha RX-A3000 Aventage may well be your to your liking.
---
Further reading
Has this article been helpful or interesting?
Why not share it with others? Simply place your mouse over the buttons below to select from a range of social media websites, and thanks for sharing.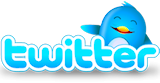 ---

16.12.2010