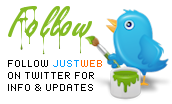 ---
159 visitors
are currently online at
just
web
®
---
Social Media Menu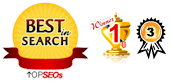 ---
SEO

(Search Engine Optimisation)
Statistics show us that
more than 80%
of traffic from search engines comes from organic results. Basically, unless you are on the first page of
Google
™, regardless if you have a PPC strategy, your website may not be performing to it's full potential. For experienced, proven
SEO Australia
results, contact us
today
about
website audits
, SEO, and how we can improve your organic search engine optimisation with proven results.
---
Copywriting

A
good copywriter
knows which words trigger the feelings that compel people to make decisions. They write with flair, making it easy for people to be drawn into what they are saying about your business, services or products. Read an an example of good copywriting for a fictitious Sydney
Mercedes Dealer
, or just "ok" website copy for a
Used Mercedes
dealer.
---
Trademarks

The most effective way to safeguard you against people "trading off" your business name, product or service, is to register a trademark. For more information, including about the
just
web
®
trade mark, please read our
trademark registration
article.
---
W3C Validated
:
XHTML
|
CSS
word of mouth marketing
, or WOMM. Itís a powerful tool in marketing because the recommendation of a product or service comes from a trusted friend, relative or work colleague - not from a paid TV, radio, or print ad.
WOM marketing
can be kick started in a number of ways:
1) Good old fashioned customer service in which the experience is so great for the customer, they quite happily talk about the company in a positive way
2) WOM marketing can also be generated by the use of free trials and competitions. I'm sure you've seen those websites where you sign up and you're sent free trials of products?
3) Paid for WOM marketing is, in my opinion, a little deceitful. Have you ever been shopping in a supermarket (perhaps in the bread isle) when a complete stranger walks up to you and says "WOW! That Lawsons Bread is so good - you must try it." There are companies who pay people to specifically do that, so that the opinion, or recommendation, appears to be unbiased and natural.
There is another, similar, but much more powerful form of WOM marketing, and I like to call that WOCA - word of celebrity advertising.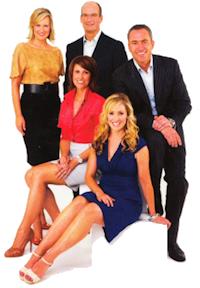 For example, I have a client who makes custom handmade chocolates - which, by the way, are very... well... "moreish" seems to be so understated. Anyhow, because her business is only quite new, and her product is so good and unique (Australian-made
Chocolate Bark
), I thought she needed a bit of a helping hand with marketing.
First, through a contact, I organised some chocolates to go to the
Sunrise team on Channel 7
(thanks again Ian). The individual chocolate gift bags were very well received, and I even believe Nuala let out a little excited squeal of pleasure. Also, Mel Doyle wrote a personal note to Bianca from Coastal Chocolates to thank her (click on the Sunrise photo).
Second, knowing how International Aussie celebrity and Bollywood star, Tania Zaetta loves chocolate and social media, she was the next recipient of a delicious gift bag.
That worked very well. Not only did Tania love the chocolates (I believe her Dad enjoyed them too), but she quite happily tweeted to all her followers about the wickedly delicious Rocky Road from Coastal Chocolates.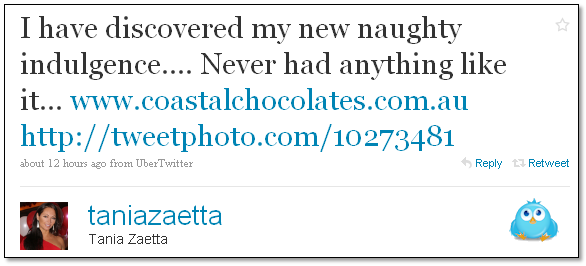 So, whereas normal WOM marketing can be effective, WOC marketing or advertising can reach a far wider audience.
Now, organising some WOC marketing can be a little tricky. The idea is not to be pushy, and under no circumstances make demands, or have any sort of expectations of results.
If the celebrity doesn't respond, or talk about you like Tania Zaetta did in the above example, what has it cost you? Very little. If you decide to start gifting celebrities, don't beg and plead for them to become your sales person. If they like your product, more often than not they will show their appreciation and talk about it without you prompting, or if you're lucky, use Facebook and Twitter to help spread the word.
So, WOC marketing potential upside:
GOOD
!
WOC marketing downside: not much at all - the cost of your product and delivery fee.
Let's see - who can we "hit" next. Ahhh yes -
Mike Goldman
(among many other gigs, he used to host Big Brother Up Late). Mike is now the afternoon drive time DJ on a radio station in the Macarthur area. To tune in, go to
91.3
on your FM dial, or visit
their website
to stream the show live.
Has this article been helpful or interesting?
Why not share it with others? Simply place your mouse over the buttons below to select from a range of social media websites, and thanks for sharing.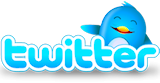 ---

06.02.2010