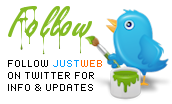 ---
36 visitors
are currently online at
just
web
®
---
Social Media Menu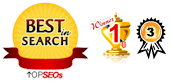 ---
SEO

(Search Engine Optimisation)
Statistics show us that
more than 80%
of traffic from search engines comes from organic results. Basically, unless you are on the first page of
Google
™, regardless if you have a PPC strategy, your website may not be performing to it's full potential. For experienced, proven
SEO Australia
results, contact us
today
about
website audits
, SEO, and how we can improve your organic search engine optimisation with proven results.
---
Copywriting

A
good copywriter
knows which words trigger the feelings that compel people to make decisions. They write with flair, making it easy for people to be drawn into what they are saying about your business, services or products. Read an an example of good copywriting for a fictitious Sydney
Mercedes Dealer
, or just "ok" website copy for a
Used Mercedes
dealer.
---
Trademarks

The most effective way to safeguard you against people "trading off" your business name, product or service, is to register a trademark. For more information, including about the
just
web
®
trade mark, please read our
trademark registration
article.
---
W3C Validated
:
XHTML
|
CSS
correct posture
, your back and your long-term comfort may be suffering unnecessarily.
There are many easy ways to avoid back and other
chiropractic problems
associated with prolonged time spent in front of your computer. Firstly, make sure you have a good quality
ergonomic office chair
with proper back lumbar support, set at the right height for you and your desk..
Stephen Agius (@
Back2Chiro
) from
Back To Basics Chiropractic
(clinics located at Kogarah & Parramatta) has some other great advice for you: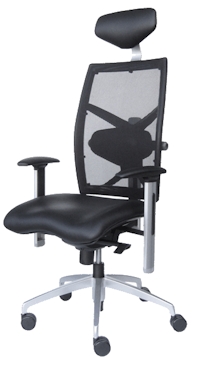 A large number of our patients present to the clinic with what many would call the disease of modern man: spinal problems caused by the lack of movement.
With long term lack of movement (which is considered anything over 2 hours in a chair) you start to get a decrease in muscle tone. With a reduction of muscle tone it is harder for your spine to support your body, therefore leading to poor posture. Poor posture can lead to a variety of pain syndromes, including:
Lower back pain
Upper back pain
Neck pain
Shoulder and wrist pain
Headaches
Any combination of the aforementioned problems
However, poor posture can be easily avoided through a range of approaches.
First of all, you must take regular breaks at least every 2 hours. This means get out of your chair for a minimum of 2 minutes. A good practise is to go for a walk to the kitchen and fill a glass of water, then return to your work station. This kills two birds with one stone: guaranteed movement, and sufficient water intake.
Another common attributor to poor posture is a badly designed work station. You must have the computer screen directly in front of your office chair, keyboard and mouse easily accessible, the use of a headset for the phone, and a foot rest. It is recommended that you speak to your chiropractor about specific advice on your desk setup.
One piece of advice which usually applies to males is to remove all possessions out of their back pockets. How many times have you seen a guy remove his wallet which resembles the size of a small ladies purse? Sitting on something so bulky can change the level of the pelvis, the foundation for your spine, which of course can affect the rest of your spine.
Advice which applies mostly to women is to not cross your legs while sitting, and place both feet on the ground or on a foot rest, as this too can lead to spinal dysfunction and the exacerbation of pain syndromes.
The final piece of advice I can offer you is that if you have ANY concerns about spinal pain or problems, or your work place set up, please consult your qualified local chiropractor. The old adage is very true: prevention IS better than cure!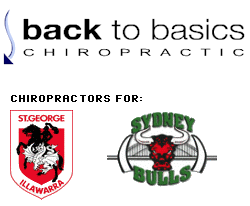 Stephen Agius
Back To Basics Chiropractic
http://www.backtobasicschiropractic.com.au
Kogarah Clinic
Shop 1a, 24 Belgrave Street Kogarah NSW 2217
Phone: 02 9588 7000
Email:
kogarah@backtobasicschiropractic.com.au
Parramatta Clinic
13b Westfield Shopping Town
Cnr. Argyle & Marsden Streets Parramatta NSW 2150
Phone: 02 9687 6003
Email:
parramatta@backtobasicschiropractic.com.au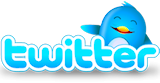 ---

05.02.2010
Has this article been helpful?
Why not share it with others? Simply place your mouse over the button below to select from a range of social bookmark sites.