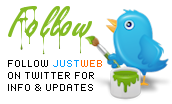 ---
62 visitors
are currently online at
just
web
®
---

---
SEO

(Search Engine Optimisation)
Statistics show us that
more than 80%
of traffic from search engines comes from organic results. Basically, unless you are on the first page of
Google
™, regardless if you have a PPC strategy, your website may not be performing to it's full potential. For experienced, proven
SEO Australia
results, contact us
today
about
website audits
, SEO, and how we can improve your organic search engine optimisation with proven results.
---
Copywriting

A
good copywriter
knows which words trigger the feelings that compel people to make decisions. They write with flair, making it easy for people to be drawn into what they are saying about your business, services or products. Read an an example of good copywriting for a fictitious Sydney
Mercedes Dealer
, or just "ok" website copy for a
Used Mercedes
dealer.
---
Trademarks

The most effective way to safeguard you against people "trading off" your business name, product or service, is to register a trademark. For more information, including about the
just
web
®
trade mark, please read our
trademark registration
article.
---
W3C Validated
:
XHTML
|
CSS
mortgage stress
,
credit card stress
, and other
debt stress
, I was interested when a friend told me about MyBudget - a company that seems committed to helping people get on top of their finances.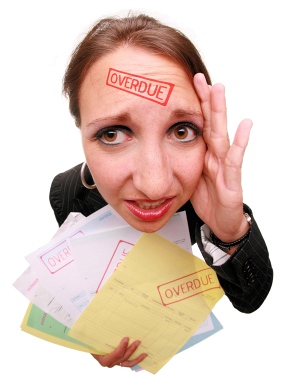 My research revealed that MyBudget is different to other budgeting companies. As I mentioned before, it's easy to write a budget - the hard part is sticking to it. Whereas other companies simply help customers to
create a budget
, MyBudget manages their clients' money on their behalf. Because MyBudget handles the client's money and pays their bills directly, MyBudget clients experience a much higher success rate than with companies that merely provide financial counselling.
Aside from knowing that their bills will be paid on time, clients also learn really valuable money management skills. I have heard it said that people using the MyBudget debt relief service is life-changing because the process literally transforms a person's spending habits. With MyBudget's help and support, clients develop new habits that set them up for financial success in the long-term.
MyBudget is also very flexible. Every budget is live and dynamic which means that as things change in the client's life, their budget changes also. One of biggest advantages of MyBudget is that it handles its client's creditors directly. This has two distinct advantages:
MyBudget has the experience and industry respect to negotiate reduced debt settlements
Clients stop receiving harassing phone calls and letters from collectors
From what I've read, MyBudget clients say that it's a huge and instant relief when collectors stop hounding them. Every client - no matter how bad their financial situation - also has a savings plan. It's money put aside for emergencies, special events or future projects. That means that right from the very start every MyBudget client has a positive, growing bank account balance.
Often people are nervous or embarrassed about sharing the details of their personal finances with others, particularly if you are suffering from
mortgage stress
or
credit card stress
, but you don't need to be with MyBudget. MyBudget offers free consultations where they'll go through your finances with you and formulate a budget. There's absolutely no charge and no commitment to join afterwards. MyBudget's staff are highly experienced and professional. Remember, they meet people who are in financial difficulty every day, so there's nothing you can say that will surprise or disappoint them.
The company focus is simply on getting you back on track and relieve the debt stress. It's also important to note that you don't have to wait until you're in dire straits to approach MyBudget. While many people have joined MyBudget to recover from severe financial stress, there are also a lot of clients who have joined or are staying with on because they're excited to keep getting ahead. The service is also not reserved to low income earners. In fact, most of MyBudget clients are middle income earners that have gotten in over their heads.
It's not hard to see why MyBudget is
ranked 52nd in BRW's list of fastest growing companies
in Australia. The company has been around since 1999 and they have offices in Victoria, Queensland and South Australia (three offices in Melbourne, three in Brisbane and two in Adelaide). They have quite literally helped thousands of people get out of financial trouble, whether it's been caused by mortgage stress, credit cards, consumer debt, living beyond one's means or surviving pay-to-pay.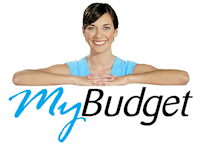 If you're interested in taking control of your money and reducing financial stress, I really recommend that you check out MyBudget and talk to them about to go about lifting that weight off your shoulders.
Get in touch with them now to book your FREE consultation:
Website: visit them at
www.mybudget.com.au
Phone: call them on
1300 300 922
or
1800 MYBUDGET
Has this article been helpful or interesting?
Why not share it with others? Simply place your mouse over the buttons below to select from a range of social media websites, and thanks for sharing.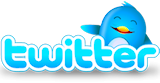 ---

24.08.2010