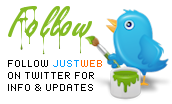 ---
165 visitors
are currently online at
just
web
®
---

---
SEO

(Search Engine Optimisation)
Statistics show us that
more than 80%
of traffic from search engines comes from organic results. Basically, unless you are on the first page of
Google
™, regardless if you have a PPC strategy, your website may not be performing to it's full potential. For experienced, proven
SEO Australia
results, contact us
today
about
website audits
, SEO, and how we can improve your organic search engine optimisation with proven results.
---
Copywriting

A
good copywriter
knows which words trigger the feelings that compel people to make decisions. They write with flair, making it easy for people to be drawn into what they are saying about your business, services or products. Read an an example of good copywriting for a fictitious Sydney
Mercedes Dealer
, or just "ok" website copy for a
Used Mercedes
dealer.
---
Trademarks

The most effective way to safeguard you against people "trading off" your business name, product or service, is to register a trademark. For more information, including about the
just
web
®
trade mark, please read our
trademark registration
article.
---
W3C Validated
:
XHTML
|
CSS
mini laptop computers
, earlier this week I took delivery of my new
Acer Mini Notebook
(or Netbook) computer. I have to admit, I don't really need one, but I thought give it a try to see if I do really need it. The answer is yes, I do - or perhaps that may simply be a minor case of cognitive dissonance perhaps :-)
Anyway, at only $299.00, the
Acer Aspire One AO532H
was a bargain. I should point out however, it was sold being labelled as a
refurbished netbook
, which explains why it was half price. But, after speaking with the retailer at My PC Parts, he explained that "refurbished" does not necessarily mean there has been a problem, and it has been returned, fixed, and then re-sold.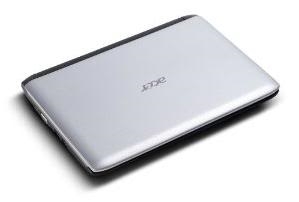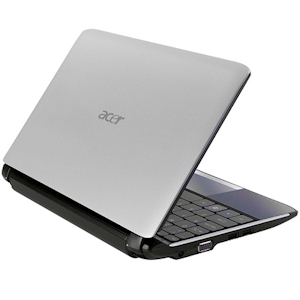 Quite the contrary because often retailers may over-stock a product, or want to move older models out in preparation for newer models. Even if a brand new item is returned to Acer, it has to be opened and inspected, but once opened, it must be marked "refurbished".
When I opened the carton, I saw a brand new Acer Netbook, complete with protective plastic stickers, feature labels, and not a mark. Upon starting the unit for the first time, it went straight into "Starting Windows for first time use" - so I daresay this unit had never been started, let alone touched.
Nothing about the Notebook itself said anything but it was brand new, but it was missing a printed manual. That was easily fixed - I downloaded a copy from the Acer website, not that a manual is needed to be honest.
Now, as for my impression of the Acer Mini Netbook as a functional piece of equipment - I'm impressed. It comes pre-installed with
Windows 7 Starter
(a cut down version of Windows 7), an Atom N450 1.66 GHz CPU, 1 gig of ram (expandable to 2 gig), and a 160 gig hard drive. Acer also includes a fantastic 6 cell Li-ion battery which should last about 8 to 10 hours.
As you can see by the photo below, the notebook is a similar size to a
normal mouse pad
, but it still manages to fit in a very functional keyboard, being very close to normal size. I find it easy to use, with all the keys you would see on a normal sized keyboard - with the exception of course of a separate numeric pad.

This is what I did straight away:

First, I installed
Acronis backup software
and made a disc image of the original drive - always a wise move. I then made the hard drive partition smaller so I could format the leftover disc space into a storage, or file partition.
The next move was to totally
remove the ubiquitous Norton software
, as well as the trial installations of MS Office. Of course, every computer needs anti-virus and a firewall, especially if you take it out to connect to public networks, so my software of choice is the award winning
Eset Smart Security Suite
.
Also, with the OS being Windows 7 Starter, you don't have control over the
desktop wallpaper
, so you're stuck with the default Acer Windows 7 boring one. Well, not really - simply install a free program called
Oceanis Change Background W7
, and voila - you can have your own desktop wallpaper - or even a slideshow on your desktop.
For mail I installed
Mozilla Thunderbird
, and for web surfing I installed
Mozilla Firefox
.
Once I had everything installed and setup, I made a new disc image using Acronis, and saved that to an external USB hard drive.
Finally, the unit only comes with 1GB of RAM. If you look at how the processes use the RAM, you'll see it gets quite a workout. So I immediately bought a 2 GIG stick of RAM which My PC Parts sells for about $50. The difference in performance is amazing and well worth the extra.
Software/Hardware I installed:
Acronis Backup and Recovery (au $69.95)
www.acronis.com.au
Mozilla Firefox (Free) -
www.mozilla.com
Mozilla Thunderbird (Free)
www.mozillamessaging.com/thunderbird
Oceanis Change Background W7 (Free)
http://yco.me/OceanisW7bg
Eset Smart Security Suite (au $49.95)
www.eset.com.au
2 GIG RAM (au $51.00)
www.mypcparts.com.au
To learn more about this bargain Netbook, contact MY PC Parts:
MY PC Parts (ABN 21606589652)
6 Blanck Street Maroochydore QLD 4558 Australia
Tel:
07 5443 3173
Fax: 07 5443 3174
Email:
info@mypcparts.com.au
Website:
http://www.mypcparts.com.au/prod62.htm
Has this article been helpful or interesting?
Why not share it with others? Simply place your mouse over the buttons below to select from a range of social media websites, and thanks for sharing.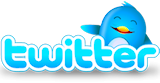 ---

30.09.2010