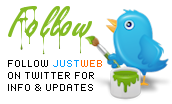 ---
31 visitors
are currently online at
just
web
®
---

---
SEO

(Search Engine Optimisation)
Statistics show us that
more than 80%
of traffic from search engines comes from organic results. Basically, unless you are on the first page of
Google
™, regardless if you have a PPC strategy, your website may not be performing to it's full potential. For experienced, proven
SEO Australia
results, contact us
today
about
website audits
, SEO, and how we can improve your organic search engine optimisation with proven results.
---
Copywriting

A
good copywriter
knows which words trigger the feelings that compel people to make decisions. They write with flair, making it easy for people to be drawn into what they are saying about your business, services or products. Read an an example of good copywriting for a fictitious Sydney
Mercedes Dealer
, or just "ok" website copy for a
Used Mercedes
dealer.
---
Trademarks

The most effective way to safeguard you against people "trading off" your business name, product or service, is to register a trademark. For more information, including about the
just
web
®
trade mark, please read our
trademark registration
article.
---
W3C Validated
:
XHTML
|
CSS
cheap car insurance
. But don't forget - as with everything, the
best car insurance
is not always the cheapest!
Please read the disclaimer at the bottom of this page.
Here are some things to explore with your insurance company or agent:
No Claim Bonus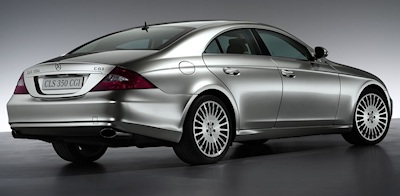 Your no claim bonus is the insurance provider's best evidence that you are a safe driver and therefore a lower risk. Most insurers reward their customers who qualify for a no claim bonus with a discount on their insurance premiums. Some insurers even go so far as to offer you 'insurance' on your no claim bonus as a means of protecting future premiums if you do happen to have an accident. This protection comes in the form of a slightly higher premium. Other insurers, such as AAMI promise their customers who have qualified for a maximum no claim bonus that they will maintain it for life, even if they make a claim.
Optional Excess
An optional excess is an amount you agree to pay over and above the usual excess amount in the event of an accident. This reduces your insurance premiums. Maybe not something you would choose if you are particularly accident prone but a good option for safe drivers to save money.
Multiple Vehicle Car Insurance Policy
A multiple vehicle insurance policy can provide significant savings for households with more than one vehicle. All vehicles and drivers registered at the same address can be added to one policy rather than take out separate insurance. This is a particularly attractive option for younger drivers living at home, who are hit the hardest when it comes to car insurance premiums because they are considered to be the greatest risk. This includes
motorcycle insurance
, as well as other forms of transport.
Car Alarm/Immobiliser
A lot of cars these days come fitted with an alarm and/or immobiliser. As this reduces the risk of theft, you can usually get a discount on your car insurance premiums if you have one or both - probably not a big enough reduction though, to warrant installing one if you don't already have one.
Low Vehicle Kilometres
With petrol prices skyrocketing, you may have already ditched the car in favour of public transport to get to work. Some insurers offer further discounts for cars with low mileage (usually around 10,000km per annum), so it's worth checking to see if this applies to you.
Fuel Efficient Vehicles
In recognition of global warming, some insurance companies want to be seen to be good environmental citizens and are rewarding customers who drive fuel efficient vehicles with additional discounts. To see if your vehicle qualifies for cheap car insurance, you would need to visit their respective websites.
Restricting Drivers
Many insurers offer a discount for restricting the number of people who will be driving your car, usually to two nominated drivers over the age of 25.
Insurance Company Retention Discount
Once insurance companies get your business, they naturally want to keep it. They want you to feel like they're looking after you and so offer a further incentive to stick with them through a loyalty discount. This sounds nice, but remember, your mission is to be loyal to yourself first and foremost. If there aren't many other incentives on offer look elsewhere for a better insurance deal.
Annual Payment
If you're like most people, planning for a big annual lump sum payment can pose a bit of a problem. But for those of you who were born organised, insurance companies are willing to reward you with a discount for paying your premiums annually. For the rest of us, there are more and more insurers who won't penalise you for paying your car insurance premiums monthly.
Online Payment
Paying online is not only quick and easy for you, it's a more efficient way of doing business for insurance companies, thereby reducing their costs. Some choose to pass on these savings to their customers by offering a discount for online payments.
Multi Insurance Policy
A multi insurance policy discount may be available when you have existing insurance policies such as home, contents and car with the same insurer.
---
While much care has been taken in compiling this information, the author and owner of this website take no responsibility for it's accuracy. The information is of a general nature only and has been derived from sources believed to be reliable and accurate, as well as personal opinion arrived at after exhaustive research. It is not designed to take the place of professional advice and/or more in depth research.
Copyright
The content on this website page has been researched and written by Kylie Ackland - a professional copywriter. None of the content herein may be used in any other website without first seeking and obtaining permission from
just
web
™ -
contact us
.
Has this article been helpful or interesting?
Why not share it with others? Simply place your mouse over the buttons below to select from a range of social media websites, and thanks for sharing.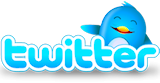 ---

09.10.2009