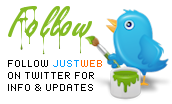 ---
65 visitors
are currently online at
just
web
®
---

---
SEO

(Search Engine Optimisation)
Statistics show us that
more than 80%
of traffic from search engines comes from organic results. Basically, unless you are on the first page of
Google
™, regardless if you have a PPC strategy, your website may not be performing to it's full potential. For experienced, proven
SEO Australia
results, contact us
today
about
website audits
, SEO, and how we can improve your organic search engine optimisation with proven results.
---
Copywriting

A
good copywriter
knows which words trigger the feelings that compel people to make decisions. They write with flair, making it easy for people to be drawn into what they are saying about your business, services or products. Read an an example of good copywriting for a fictitious Sydney
Mercedes Dealer
, or just "ok" website copy for a
Used Mercedes
dealer.
---
Trademarks

The most effective way to safeguard you against people "trading off" your business name, product or service, is to register a trademark. For more information, including about the
just
web
®
trade mark, please read our
trademark registration
article.
---
W3C Validated
:
XHTML
|
CSS
just
web
®
, a Sydney based search engine optimisation and website design business, believes that understanding who your online customers are, where they come from, and why they come to your site is the key to successful online marketing.
just
web
®
constantly monitors traffic to its website. Every half year and yearly period, the business releases its statistical information to the public on its website, www.justweb.com.au, and has just released the 2010 first half report.
"This sort of information is only useful if a website has a reasonably high and varied traffic flow," says proprietor Rob Arn. "Because the
online traffic
for
just
web
®
comes from 133,000 unique visitors originating from many different countries and ISPs, we believe this gives us an insight into current trends, and can compare current traffic trends to previously published traffic reports."
For example, Internet Explorer usage has dropped somewhat in the first half of this year (2010), compared with the previous 12 monthly period.
It has lost some of this ground to Firefox, but a lot of the drop is due to Google Chrome, which has managed to double the number of users it had in 2009 in the first half of this year alone. Also, as mobile Internet browsing becomes more popular, Internet Explorer usage will continue to drop.
"Thankfully, the use of IE6 is dropping as well, albeit more slowly than some developers would like," Rob said.
The same reasons, as well as a small increase in Macintosh usage, can be given for the (slight) drop in the number of people using Windows operating systems. The OS players remain much the same, with the usage figures simply moving around. The next traffic report (2010 full report) will no doubt show a marked increase in iPad usage.
Interestingly, Windows XP still appears to remain the most popular version of Windows (60.63%), followed a distant second by Vista (23.46%), and finally Windows 7 (13.81%). Windows XP, Vista and 7 make up almost 98% of all Windows usage.
"I believe everyone using XP should seriously look replacing it with Windows 7. It is as reliable, if not more so than XP, but faster with a lot more features. Also, it should go without saying that Vista should be replaced with Windows 7 as it is the most unreliable operating system I have ever used," said Rob.
So far this year, according to the
just
web
®
stats report, there are 693 different screen resolutions being used, with the top 5 being 1024x768 (20.51%), 1280x800 (18.73%), 1280x1024 (14.57%), 1680x1050 (8.74%) and 1680x1050 (8.52%).
Accessibility is an important factor, and as such the use of validated, tableless code in website construction should be more widespread.
Telstra, or rather BigPond, still dominates the ISP stakes in Australia, followed a fair way down by Optus, who are in turn followed quite closely by iiNet and TPG.
Of course, no guesses as to which search engine is the most popular - Google of course. That fact is unlikely to change for a long time (if at all), even once Bing and Yahoo combine their search offerings.
For the complete report, please visit
http://www.justweb.com.au/statistics/online-traffic.html
---
Press Release Distribution
This press release was distributed through the NewsMaker.com.au network. To submit a free or paid press release, click the banner below:

Has this article been helpful or interesting?
Why not share it with others? Simply place your mouse over the buttons below to select from a range of social media websites, and thanks for sharing.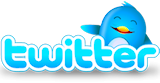 ---

07.07.2010