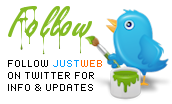 ---
59 visitors
are currently online at
just
web
®
---

---
SEO

(Search Engine Optimisation)
Statistics show us that
more than 80%
of traffic from search engines comes from organic results. Basically, unless you are on the first page of
Google
™, regardless if you have a PPC strategy, your website may not be performing to it's full potential. For experienced, proven
SEO Australia
results, contact us
today
about
website audits
, SEO, and how we can improve your organic search engine optimisation with proven results.
---
Copywriting

A
good copywriter
knows which words trigger the feelings that compel people to make decisions. They write with flair, making it easy for people to be drawn into what they are saying about your business, services or products. Read an an example of good copywriting for a fictitious Sydney
Mercedes Dealer
, or just "ok" website copy for a
Used Mercedes
dealer.
---
Trademarks

The most effective way to safeguard you against people "trading off" your business name, product or service, is to register a trademark. For more information, including about the
just
web
®
trade mark, please read our
trademark registration
article.
---
W3C Validated
:
XHTML
|
CSS
press release
. You've got some news to tell: you've just won a new customer or launched a new product; you've appointed an executive, or you're planning an event. Maybe you want to stamp your opinion on a local issue, or offer a spokesperson's point of view.
How do you make sure your story cuts through the hundreds of press releases landing in a journalist's inbox every week?
3 Rules for Successful Media Campaigns
Rule No. 1
is not to clutter your Press Release with too many angles and ideas. Keep it simple. Keep it relevant to your target journalist's beat. If you have content that applies to any or all of the items below then you have more than enough material - so spread it across several press releases.
Rule No. 2
is to set realistic expectations. If you have never written a release before, the journalist is unlikely to 'hold the presses' for your story. They need to build up trust - trust that you are the real deal, that you are good media talent, that your stories are substantiated with facts, figures and items of interest to their readers, listeners or viewers.
Rule No. 3
is to follow up the 'top 5' media you want to cover your story. But don't just call to ask if they received your press release. Instead, tell them something new and exciting - a development or angle not included in the release. In this way, you will get better results and you'll build that all-important trusted relationship with the media over time.
Developing Content for your Media Release
Before you start writing your Press or
Media Release
, think about "
who, what, when, why, where and how
" - these time-tested questions will guide you miraculously through as you develop your content. Here are some tips I wish I'd known when I segued from journalism into
public relations
(PR) some 15 years ago.
(1) Who cares?
The first thing to ask yourself before developing your content is "so what?" Who will care about your news, outside your own team? Identify the 'who' and 'where' of the individuals you want to reach. This includes age group, income and profession as well as where they reside, play, shop and work.
(2) What will make them care?
What drives your 'who cares?' people? What do they read, listen to and view? Why is your story important to them, and how can you make sure you convey that importance?
(3) What's in the news?
Keep up to date with local, national and international news. Is something happening (now or a significant past event) that you can associate with your story?
(4) Famous brands draw people to your story
If the National Art Gallery, IBM or local government is using your product, say so! With their permission.
(5) Customer challenges make news

What are the current challenges facing your customers/clients' customers? This is very important as it will remind customers and potential customers about your expertise.
(6) Customer solutions make news
What did you do for the customer? Use quotations from your customer - this will speak louder than any words you can say about yourself.
(7) Trends and issues make news
Are there any new trends you can hang your story on? Hunt the web for analyst reports that fit your message. Quote the latest Census statistics.
(8) Big numbers make news
Did your solutions save millions/billions of dollars or hundreds of hours? Did it have an impact on large numbers of people or animals?
(9) Local issues make news
Local press want the local angle - but don't expect a journalist to dig for it. Tell them in the headline and/or first sentence: Say you are a florist entering a team in the Bridge to Brisbane fun run: "Flower Power team take to the streets for Bridge to Brisbane" will do the trick.
(10) Human interest make news
Put some life into your story with real human quotes, not rigid "corporate speak". Quotes will allow you to get in touch with your readers, they may form the basis of your social media conversation.
(11) Think social media & SEO
Think about what you would "Tweet" about or post about or blog about: embed these thoughts in your story, then when your press release goes out on the web-waves, blast it out on social networks. Use words that people search for - "keywords" that increase the power of your SEO strategy, driving people back to your website.
(12) Include your top 3 messages
What do you want people to think of your product or service? You may include these in your 'boilerplate'.
(13) Why should they trust you?
Credibility must be established to make your public relations effective. Do so by mentioning customers, partners, investors (with their permission) in your company boilerplate. A boilerplate is a short profile usually found at the end of press releases that means you don't have to include details about your company in the story body.
(14) Calls to action - be subtle!
You need to be very subtle with "calls to action" in a press release - it is not a sales brochure. Try to provide some value to the reader - offer advice, a freebie or an information pack.
(15) How do you want them to feel?
How should your reader feel when reading your story? This thought will help you establish the right tone for your release so that you talk straight to what moves them.
(16) Use gimmicks - but don't be too gimmicky!
You might be tempted to send a live chook to your chosen media (it's been done) but don't be tempted to get their attention at all costs. A gimmick that is highly relevant is fine - a simple example might be a pack of chocolate coffee beans to launch a new cafe or online coffee store.
Has this article been helpful or interesting?
Why not share it with others? Simply place your mouse over the buttons below to select from a range of social media websites, and thanks for sharing.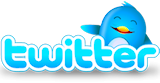 ---

01.09.2009