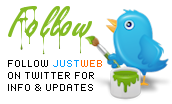 ---
161 visitors
are currently online at
just
web
®
---

---
SEO

(Search Engine Optimisation)
Statistics show us that
more than 80%
of traffic from search engines comes from organic results. Basically, unless you are on the first page of
Google
™, regardless if you have a PPC strategy, your website may not be performing to it's full potential. For experienced, proven
SEO Australia
results, contact us
today
about
website audits
, SEO, and how we can improve your organic search engine optimisation with proven results.
---
Copywriting

A
good copywriter
knows which words trigger the feelings that compel people to make decisions. They write with flair, making it easy for people to be drawn into what they are saying about your business, services or products. Read an an example of good copywriting for a fictitious Sydney
Mercedes Dealer
, or just "ok" website copy for a
Used Mercedes
dealer.
---
Trademarks

The most effective way to safeguard you against people "trading off" your business name, product or service, is to register a trademark. For more information, including about the
just
web
®
trade mark, please read our
trademark registration
article.
---
W3C Validated
:
XHTML
|
CSS
technological information
will overwhelm people causing individuals to feel disconnected and suffering from
stress and disorientation
. He popularised the term,
information overload
. Is Toffler's view of the world still accurate today?
Nobody will argue that the information revolution is not showing any signs of receding. However, is it all bad?
While technology changes every day, and new software applications are appearing before the warranty has run out on the last, there is a side of technology that many people are turning to and Toffler could not have imagined in his wildest dreams. For example, Google, Facebook and Twitter.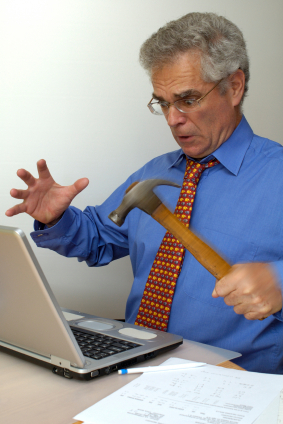 In the past, many people had a set of encyclopedia. They were cumbersome, expensive and impossible to keep up to date. Today, most people turn to Google. The information is relatively accurate, cheap and relatively easy to use. Everything from the sublime to the exotic is to be found on Google, and it doesn't collect dust!
The social networking sites, Facebook and Twitter, are ever popular with young people who amass friends by the thousands, and our seniors who want to keep in touch with families and who have become more mobile in a world that offers much more choice (thanks to the internet). Facebook and Twitter seem to be filling the gap that Toffler warned would cause disconnection and isolation.
While more and more people are using IT skills to improve family communication, business strategies, and to gather information, there seems to be a bias towards learning "just what we need to know." While Grandparents use Facebook to keep in touch with their Grandchildren,
few understand how it all works
. Ask most Grandmothers about URL's, Browsers or Platforms and (like me) their eyes will glaze over and they'll offer you tea and cake and change the subject.
So, it would be safe to assume that while there is an information explosion happening around us, one of the coping methods we have learnt is to not get too heavily involved in the "workings of the thing." That is specialised territory that most of us leave to the Geeks.
Maybe Alvin Toffler was right, we are all burdened with an
overload of information
, and our stress levels have increased. But a way humans have found to cope, is to learn as much as we need to, and to use technology to give and receive support to and from family and friends. Our
IT IQ
is increasing, but we still have control on the amount we want to learn. The information overload is not all bad. In fact, there has been some good that has emerged from our learning basic IT skills. It also indicates that we can learn at any age (if we want to) and is further indication of our ability to evolve and adapt to our changing environment.
Therefore, Toffler's view is right and not so right: IT IQ has two platforms, one of everyday users who learn (and keep learning) what they need to get by, and the others who we call Geeks, who take IT to a new level and their IT IQ has no bounds. These are the very individuals who brought us Google, Facebook and Twitter.
Through their increased learning, they can only bring us more.
Article by:
Angela Ashcroft B.B.Sc. (Hons)
Author of It Makes A Difference & Director of Insignia Solutions
angela@bullyfreeschools.com.au
This article may not be reproduced without prior written permission. Please email
compliance@justweb.com.au
for further information.
Has this article been helpful or interesting?
Why not share it with others? Simply place your mouse over the buttons below to select from a range of social media websites, and thanks for sharing.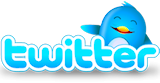 ---

13.03.2011