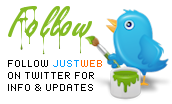 ---
52 visitors
are currently online at
just
web
®
---

---
SEO

(Search Engine Optimisation)
Statistics show us that
more than 80%
of traffic from search engines comes from organic results. Basically, unless you are on the first page of
Google
™, regardless if you have a PPC strategy, your website may not be performing to it's full potential. For experienced, proven
SEO Australia
results, contact us
today
about
website audits
, SEO, and how we can improve your organic search engine optimisation with proven results.
---
Copywriting

A
good copywriter
knows which words trigger the feelings that compel people to make decisions. They write with flair, making it easy for people to be drawn into what they are saying about your business, services or products. Read an an example of good copywriting for a fictitious Sydney
Mercedes Dealer
, or just "ok" website copy for a
Used Mercedes
dealer.
---
Trademarks

The most effective way to safeguard you against people "trading off" your business name, product or service, is to register a trademark. For more information, including about the
just
web
®
trade mark, please read our
trademark registration
article.
---
W3C Validated
:
XHTML
|
CSS
good customer service
experience seems to be rare with a lot of companies.
But, when your CSR (customer service representative) goes above and beyond, a company can
retain a customer for life
.
To give you a real life customer service sample where the CSR far surpassed expectations, I'll tell you about my experience with one Sydney-based company.
For many years, and I have to say, long before the Masterchef concept was a glimmer of hope in the eye of its creator, I've used Global knives and Scanpan cookware (YES - I cook!).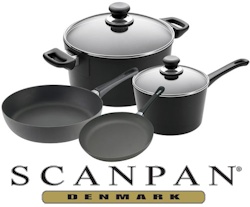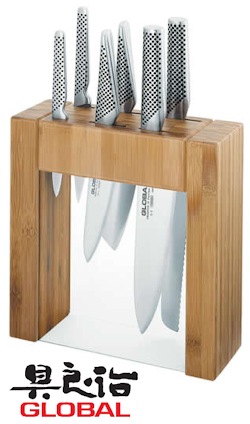 Unfortunately, right at the time when I bought a few extra Scanpan cookware items, they had a "little" problem in production, and my non-stick surfaces started to crack (not peel as in the case of the lesser quality Teflon coated cookware).
No problem - they came with a long warranty, so even though you can free post the items and have them replaced, surprisingly I didn't particularly want to trust the mail with my valuable cookware, so I trundled up to Sydney's North Shore to the distributors of Scanpan,
Sheldon and Hammond Pty Ltd
.
Upon arrival, a representative came out to speak with me, took my cookware (still in original boxes), and returned about ten minutes later with brand new items. Easy. No fuss, no arguments.
Some time went by after which I detected small chips appearing in another small saucepan, so I called the customer service rep I met previously and asked for a swap. As I experienced earlier, no problems or arguments about replacement.
Here is where the above and beyond stuff comes in.
While in their office originally, I discovered they also distribute
Global knives
. Since my first visit, I had an accident with my Ikasu knife block set; the knives fared well, however the knife block - not so much.
I asked the customer rep if I could buy the knife block by itself. Unfortunately, they don't sell the blocks as a separate item. Then, to my surprise, she said "but don't worry about that - I'll send you one for no charge when I send you your new saucepan".
What? Now THAT's what I call
above and beyond customer service
. Not that I expect my Global knives or Scanpan to wear out anytime soon, but if they do, guess which brands I'll be buying again?
Why Scanpan is superior to a coated cooking surface
SCANPAN is "forged" from molten aluminium under 250 tons of pressure. The molten aluminium is poured into a lower mould, with an upper mould coming down to "squeeze" the liquid aluminium into the shape of the pan. The 250-ton pressure gets rid of any air pockets or other inclusions, thus ensuring perfect heat distribution without hot spots. Only pressure-cast aluminium will guarantee this flawless performance.
The non-stick compound (ceramic titanium coating) is actually embedded into the material that makes up the cooking surface, unlike cheaper, Teflon coated cookware.
All Scanpan products with ceramic titanium coating are manufactured in Ryomgaard, Denmark, where the company's head office is located.
Problems with your Scanpan cookware or Global knives?
Sheldon and Hammond Pty Ltd
PO Box 837
Hornsby NSW 1630
Ph: 02 9482 6666
Fx: 02 9477 3470
Has this article been helpful or interesting?
Why not share it with others? Simply place your mouse over the buttons below to select from a range of social media websites, and thanks for sharing.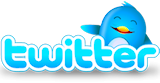 ---

31.01.2010