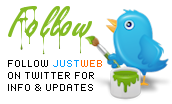 ---
66 visitors
are currently online at
just
web
®
---

---
SEO

(Search Engine Optimisation)
Statistics show us that
more than 80%
of traffic from search engines comes from organic results. Basically, unless you are on the first page of
Google
™, regardless if you have a PPC strategy, your website may not be performing to it's full potential. For experienced, proven
SEO Australia
results, contact us
today
about
website audits
, SEO, and how we can improve your organic search engine optimisation with proven results.
---
Copywriting

A
good copywriter
knows which words trigger the feelings that compel people to make decisions. They write with flair, making it easy for people to be drawn into what they are saying about your business, services or products. Read an an example of good copywriting for a fictitious Sydney
Mercedes Dealer
, or just "ok" website copy for a
Used Mercedes
dealer.
---
Trademarks

The most effective way to safeguard you against people "trading off" your business name, product or service, is to register a trademark. For more information, including about the
just
web
®
trade mark, please read our
trademark registration
article.
---
W3C Validated
:
XHTML
|
CSS
Ellen Show
, hosted by talk show queen Ellen DeGeneres, took notice and invited them on her show.
Their fame spread, and Ellen helped it along even more by inviting them to report for her show on a couple of high profile media events, including the Grammys. Customers at their "day job" in the food service industry made things even more interesting by continually asking for autographs.
Disaster strikes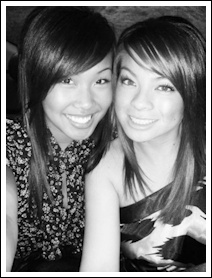 Things hit a bump in the road when all of a sudden their popular YouTube account was unceremoniously removed - suspended. Why? Quite simply, copyright infringement. To the many fans of
Rin on the Rox
, two Californian girls of Filipino descent named Erin and Roxanne, this is a tragedy and has prompted an outcry.
What the fans fail to understand is that YouTube may well have had their hands tied. All of the songs
Rin on the Rox
sang (very well I might add) on their YouTube channel used karaoke styled backing tracks - so not only are the lyrics copyrighted, the music is as well. Any one of the record companies or even the artists themselves may have made an official complaint to YouTube, whose Terms of Service are quite clear - you MUST own the copyright to the content in your video, or have the permission of the copyright owner.
When a public performance of a song that belongs to someone else occurs, usually there are royalties to be paid - regardless of the reasons for the performance. And, after millions of hits, one could hardly argue
Rin on the Rox
were not public performances!
YouTube may well have taken the action themselves to make this point loud and clear, however it is more likely they received a complaint after the very popular Ellen show not only played one of their videos (more than once), but invited them on the show to sing live - again to a backing track.
Some of their "influences" are
Leona Lewis
,
Rihanna
,
Beyonce
,
Alicia Keys
, and more - and YouTube is one thing, but appearing on an internationally syndicated television show with a daily audience in the tens of millions, is another.
Implications for other YouTube users
What are the implications here? It's nothing new - the Terms of Service have been in place for a long time. Anyone who uses copyrighted material in their YouTube video could potentially have their account suspended without notice. Interestingly, at the time of writing this article, the
YouTube Terms of Service
were unavailable.
Does your video feature any of the following:
You singing along to your favourite artist's backing track?
Your video has copyrighted music playing in the background?
You've uploaded your favourite artist's live performance?
You've uploaded a recent episode of a TV show just in case anyone has missed it?
There are many more potential breaches, however, if you take their Terms of Service to the letter, you would not upload any video that you didn't film yourself - and if it has music in the background, it must be royalty free. The exception is if you have the copyright owner's permission. For example, in some cases Network Ten (Australia) permits people to upload their content, with the caveat that the videos may be removed at a later date, or display ads whilst playing.
An intellectual property lawyer comments
Sydney
intellectual property lawyer
, Noric Dilanchian, says: "The Rin on the Rox copyright breach story illustrates a legal issue which is of growing significance online and in law in Australia and abroad."
"There are several separate but related developments. For example you have the ongoing billion dollar U.S. litigation by Viacom against Google's YouTube due to the uploading of Viacom videos onto YouTube. Viacom owns MTV.
Last week there was another terms of use copyright flare-up. Facebook changed its terms of use adding acquisitive copyright provisions. It rapidly reverted to its prior terms in response to significant criticism online.
"To take a professional, serious or commercial approach," says Noric Dilanchian, "ask questions such as these:
1. what am I seeking to achieve by sharing my video online?
2. what copyright items are in my video (eg audio, music, video clip, graphics) and what rights or permission do I have for them?
3. what other potential legal issue could affect my video's survival online, eg breach of privacy or confidentiality?
4. what are the risks of being taken down under the terms of use of a video sharing site?
5. what are the terms of use of the video sharing service I'm going on?"
6. how much time, energy and money will I invest prior to getting serious about the intellectual property of myself and others?
"That last question might lead you to a solution as illustrated in
Business Models for Bands and Musicians 2.0
.
"From Ray Charles to James Brown to David Bowie and onwards we have performers in music who have taken their own copyright seriously and built a fortune on it. What is needed is a legally-informed right approach."
What can you about it?
Not very much - if YouTube (or copyright owners) decide to use a big stick, you don't really have any recourse. That is, unless you can obtain the copyright owner's permission. Good luck getting that permission from a big TV network, or
Beyonce
,
Rhianna
,
Katy Perry
, or anyone else for that matter. The amazing (yet not surprising) result is a ground swell of support from fans of
Rin on the Rox
. Other YouTube accounts now show some of their videos, so one has to ponder why these accounts are not suspended.
It could be because their channels contain many other non-
Rin on the Rox
videos, or it could simply be they are not perceived as a "threat" to artists and are therefore tolerated. Whatever the reason, one thing is clear - these two talented girls should enjoy a great future in the music industry, all thanks to YouTube and
The Ellen Show
.
If you want to support the girls in their quest to have their YouTube channel reinstated, please visit their MySpace page:
www.myspace.com/rinontherox
UPDATE (April 2009): exclusive preview
Visit the
Rin on the Rox
page to hear an exclusive preview of their new single, "
Torture
".
Has this article been helpful or interesting?
Why not share it with others? Simply place your mouse over the buttons below to select from a range of social media websites, and thanks for sharing.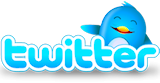 ---

12.02.2009