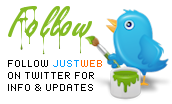 ---
35 visitors
are currently online at
just
web
®
---

---
SEO

(Search Engine Optimisation)
Statistics show us that
more than 80%
of traffic from search engines comes from organic results. Basically, unless you are on the first page of
Google
™, regardless if you have a PPC strategy, your website may not be performing to it's full potential. For experienced, proven
SEO Australia
results, contact us
today
about
website audits
, SEO, and how we can improve your organic search engine optimisation with proven results.
---
Copywriting

A
good copywriter
knows which words trigger the feelings that compel people to make decisions. They write with flair, making it easy for people to be drawn into what they are saying about your business, services or products. Read an an example of good copywriting for a fictitious Sydney
Mercedes Dealer
, or just "ok" website copy for a
Used Mercedes
dealer.
---
Trademarks

The most effective way to safeguard you against people "trading off" your business name, product or service, is to register a trademark. For more information, including about the
just
web
®
trade mark, please read our
trademark registration
article.
---
W3C Validated
:
XHTML
|
CSS
website designer
, and the most common question I'm asked is "How much will a website cost to build?" - a fair enough question, but quite frankly, it is the wrong one - or at least not the one you should start with.
In fact, many callers looking for
web design services
do not know what they want, and that makes the job of answering that particular question even harder.
If you are looking for a
freelance website designer
, there are many available who will build a whole website for $500 to $1000 - and they get plenty of work. I know, because of lot of their clients call me later and ask "why can't we find our website in Google?" - and it doesn't take long to show them why. Google tells us how to become popular in their search engine: good construction and good content.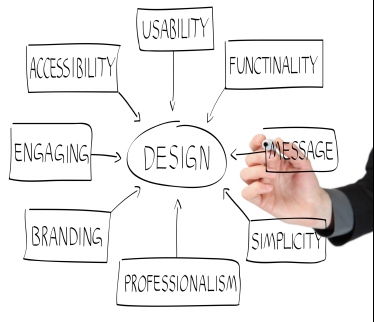 Anyway, the first step in looking for a website designer starts with YOU! Look around at your business competition, see what they do and how they do it. Make a note of the features you like in their websites and create a list, then write a brief or overview of what you want in your own website. The more time you spend planning, the better off you will be when approaching potential website designers.
Your brief, even if it is just for your own reference when ringing around, should include what pages you want in your new website, what features you need (or would like), a list of websites you like and why you like them, and finally, work out a budget range. You may not necessarily want to reveal that to a potential website developer, but it can save you a lot of time (and possibly money) if you do.
Experience and background
When identifying potential website designers, before you call them, you should first look at their own website, and ask yourself the following questions:
Do they include customer testimonials and/or a portfolio?
Most customers, if happy with a web designer's services, will be happy to provide a
testimonial
, particularly if they plan on a long and successful relationship with their designer/developer. Testimonials should not be treated lightly either - the testimonial author is putting their reputation on the line. The length of time a designer has had their customers is important too - "long termers" are a good sign of a company who wants to create enduring and successful business relationships.
Do the links to websites provided in portfolios work?
I've seen so many portfolios where the links to customer websites do not work. This shows the designer does not pay attention to their own website, or worse, the "customer" may be a fabrication. If the website looks different to the portfolio example, the customer may have moved on to another designer. You may want to ask the website designer you are considering "why?".
Do the testimonials sound genuine?
The website designer should be able to backup their testimonials, particularly if they do not sound genuine. Some customers may tend to give very glowing accounts of their dealings with their designer, and then not everyone finds its easy to write testimonials. One possible way to do see what people really think is to see if there is a social media relationship between the parties.
Does the company seem credible?
Determine how long the company (or freelancer) has been in business. Also, look for things like a
business trademark
etc. Anyone can register a business name for about $100, but when you take the time, effort and expense to trademark a name or brand, it shows the company or inidividual is serious about what they do.
Search Engine Optimisation
If you decide to call a website designer and have a chat, you should ask them about their successes with regards to
search engine optimisation
. A good indication of their SEO skill may be where you found their own website in the Google, Bing or Yahoo! search engines. Some questions you might ask here are:
Do you optimise the websites you build for search engines?
The answer to this can be tricky. There are no silver bullets when it comes to SEO. So, unlike the website design project itself where there is a specific effort-outcome-cost formula, SEO can be unique to each job. SEO does not only depend on your website - it is influenced by what your competition is doing as well.
Are the websites you build search engine friendly?
Many website designers really don't have a good knowledge of the many metrics search engines, in particular Google, use to rank websites. Even if the website designer may not be a search engine expert, at least their websites MUST be "search engine friendly" - and they should also be able to explain what that phrase means.
What are the top search engine results have you achieved for your customers?
This is important. You don't want to have to pay for a website, then find out later you have to pay the same amount again (or more) to fix it so search engines will like it. Ask the designer (or SEO) what results they have achieved for clients. Look for highly competitive keywords, like the industry they are in. For example, "public relations company" as opposed to "Rutzou Public relations", or "chiropractor", as opposed to "Back To Basics Chiropractic Clinic".
Making contact with a website designer
OK, so you decide to call a potential website designer or developer and ask some of the questions above. While you are chatting, think to yourself the following:
Do they sound genuine, or do they sound like they are just trying to make a sale?
Does what they say sound similar to other answers people have given you, or you have read? If not, mention that and ask why their opinion differs.
Does the on the end of the phone sound like someone you can forge a long term business relationship with?
Don't want to call? Send in an email or complete an enquiry form, but keep in mind that the amount of information you supply will shape the answer you receive. If you simply ask "Hey mate, how much for a website?" expect a similarly short response. If you decide to send an email enquiry in, ask yourself the following questions:
How long do they take to respond?
Were you happy with their response?
There are many other things to consider, but if you follow the above guide, it may go a long way to helping you choose the right company and to establish a long, happy and successful working relationship, rather than a short term, ineffectual solution you will need to redress way too prematurely.
Has this article been helpful or interesting?
Why not share it with others? Simply place your mouse over the buttons below to select from a range of social media websites, and thanks for sharing.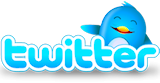 ---

17.09.2010