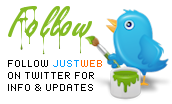 ---
36 visitors
are currently online at
just
web
®
---

---
SEO

(Search Engine Optimisation)
Statistics show us that
more than 80%
of traffic from search engines comes from organic results. Basically, unless you are on the first page of
Google
™, regardless if you have a PPC strategy, your website may not be performing to it's full potential. For experienced, proven
SEO Australia
results, contact us
today
about
website audits
, SEO, and how we can improve your organic search engine optimisation with proven results.
---
Copywriting

A
good copywriter
knows which words trigger the feelings that compel people to make decisions. They write with flair, making it easy for people to be drawn into what they are saying about your business, services or products. Read an an example of good copywriting for a fictitious Sydney
Mercedes Dealer
, or just "ok" website copy for a
Used Mercedes
dealer.
---
Trademarks

The most effective way to safeguard you against people "trading off" your business name, product or service, is to register a trademark. For more information, including about the
just
web
®
trade mark, please read our
trademark registration
article.
---
W3C Validated
:
XHTML
|
CSS
sun protection
and the prevention of skin cancer, in particular for children. Quite a few of my friends and clients have young children, so I asked one of my clients, Sun and Snow, to provide some information about
sun protective clothing
, and why it is important, especially for kids.
Parents often ask us what is UV Protective clothing, and how it works so we thought it would be useful to answer their questions in an FAQ (frequently asked questions) format.
1. What is UV Radiation?
Emissions from the sun include light (visible radiation), heat (infrared radiation) and UV radiation. We cannot see or feel UV radiation.
UV radiation is made up of UVA, UVB and UVC. As sunlight passes through the atmosphere, all UVC and 90% of UVB is absorbed by ozone, water vapour, oxygen and carbon dioxide.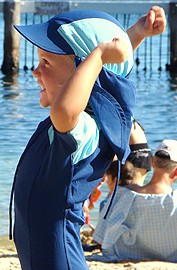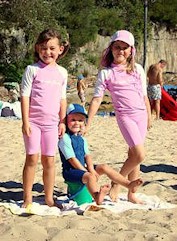 UVA is not filtered as significantly by the atmosphere. Although less likely than UVB to cause sunburn, UVA penetrates the skin more deeply and is considered the chief culprit behind wrinkling, leathering, and other aspects of aging. The latest studies show that UVA not only increases UVB 's cancer-causing effects, but may directly cause some skin cancers, including melanomas.
UVB is more potent than UVA in producing sunburn, and these rays are considered the main cause of basal and squamous cell carcinomas as well as a significant cause of melanoma.
A quick rule to remember: UV-Aging and UV-Burn.
2. What is the difference between SPF and UPF?
UPF stands for Ultraviolet Protection Factor and indicates how much of the sun's UV radiation is absorbed. A fabric with a rating of 50 will allow only 1/50th of the sun's UV rays to pass through. This means the fabric will reduce your skin's UV radiation exposure significantly, because only 2 percent of the UV rays will get through.
SPF stands for Sun Protection Factor and is the rating you're familiar with for sunscreens and other sun-protective products. It measures the amount of time it takes for sun-exposed skin to redden, while UPF measures the amount of UV radiation that penetrates a fabric and reaches the skin.
3. What is UV Clothing?
Contrary to popular belief, UV clothing is not made from specially designed fabrics, nor have they been treated with specific UV blocking substances.
Both the structure of a fabric (its fibre content, fibre thickness and the knit or weave) and its colour can have a large influence on its UV protection.
Tightly woven fabrics, such as nylon/lycra and polyester/lycra, naturally provide very high UV protection, hence they are commonly used for Sun Protective Clothing.
The majority of good quality Sun Protective garments will rate SPF50+, which means that they block over 98% of the sunís UVA and UVB rays. In order to achieve this rating the fabric will have been tested in a laboratory under both wet and dry conditions.
These days UV clothing is imported from many different countries and you will see South African, US, European and Australian sun protection standards printed on to garment swing tags. All of these are safe and acceptable, with perhaps the Australian AUS/NZ4399 being considered the benchmark test.
It is not advisable to purchase a UV garment that has not been through any obvious UV test, as there is no guarantee that it will be any better than a regular t-shirt.
4. What makes a good sun protective garment?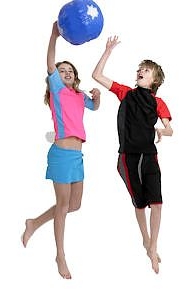 Weave Density
The tighter the weave, the higher the level of Sun Protection. The combination of high UV absorbing fibres and a tightly woven fabric creates a good sun protective garment.
E.G., loosely woven light cotton T-shirt will have a lower sun protection to a tightly woven lycra.
Tension
Well fitting garments are very important. Over stretching may decrease the UPF rating, and perhaps more importantly, they are uncomfortable when wet.
Nylon/lycra garments will degrade quickly in chlorinated pools. There is nothing you can do to stop this process as the chlorine destroys the lycra threads that make the garment stretchy.
Once the garment has lost its tension it should be discarded as it is no longer protecting your children.
Design
The more body coverage the greater the sun protection.
Colour
Whilst certain dyes can absorb more UVR, the fibre content and weave density is more important. For example, a white rash vest can have a much higher rating then a Black cotton t-shirt.
5. Do I need to buy sun protective clothing?
Whilst UV clothing is obviously the best choice for UV protection, any clothing substantially reduces the sunlight that gets to the skin. Less UV radiation passes through tightly woven or knitted fabrics, and darker colours block more UV. Wet clothes let through more radiation, and cotton lets in more radiation than polyester, nylon and silk. A typical cotton T-shirt will have a UPF of about five; it lets through one-fifth of the sun's radiation, cutting out 80 per cent. Long sleeves and turned-up collars also make a big difference.
Article (©2020) by:
Liz Gearing
Sun and Snow
UV Protective Clothing for Children
W:
www.sunandsnow.com.au
P: 02 9949 9308
M: 0422 910 583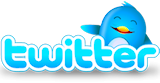 ---

24.11.2010
Has this article been helpful?
Why not share it with others? Simply place your mouse over the button below to select from a range of social bookmark sites.