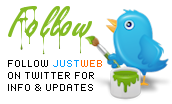 ---
30 visitors
are currently online at
just
web
®
---

---
SEO

(Search Engine Optimisation)
Statistics show us that
more than 80%
of traffic from search engines comes from organic results. Basically, unless you are on the first page of
Google
™, regardless if you have a PPC strategy, your website may not be performing to it's full potential. For experienced, proven
SEO Australia
results, contact us
today
about
website audits
, SEO, and how we can improve your organic search engine optimisation with proven results.
---
Copywriting

A
good copywriter
knows which words trigger the feelings that compel people to make decisions. They write with flair, making it easy for people to be drawn into what they are saying about your business, services or products. Read an an example of good copywriting for a fictitious Sydney
Mercedes Dealer
, or just "ok" website copy for a
Used Mercedes
dealer.
---
Trademarks

The most effective way to safeguard you against people "trading off" your business name, product or service, is to register a trademark. For more information, including about the
just
web
®
trade mark, please read our
trademark registration
article.
---
W3C Validated
:
XHTML
|
CSS
Corporate Fitness
and
Corporate Health
, and over the years they have built up a solid reputation around the South East Queensland area.
I've known Taco and his wife Anna for several years now, and you would not find two people more dedicated to helping others get fit and maintain a healthy lifestyle. If you are into hard core training, they also run a
Brisbane Boot Camp
. You know what they say? No pain, no gain! ;-)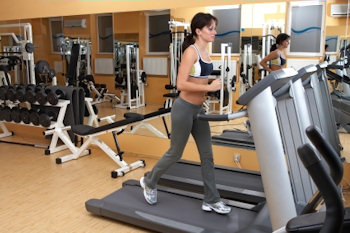 Health and fitness are two keywords for a happy lifestyle. A sedentary life leads to obesity, health problems, premature ageing and an overall poor state of mind. Corporate fitness and corporate health mean incorporating the two keywords, health and fitness, into the work routine. It might seem odd to combine a corporate environment with fitness, but the benefits are many for employees, and corporate fitness is gaining momentum.
What is Corporate Fitness, and more importantly, what can it do for you?
Corporate fitness means that a fitness company provides the staff of a corporate entity with group fitness services. The services could include boot camp, boxing, kickboxing and various other types of exercises. It is like going to a gym and exercising, only you do it at the workplace, with your colleagues. All exercises are fit and safe for a corporate environment. Corporate fitness can also mean one-on-one training, but it's usually more cost saving and more fun when done as group fitness.
What is Corporate Health?
Corporate health means a broader range of health services for the staff of a company, including health assessments, nutritional advice, team building and, in most cases, also corporate fitness. Corporate health is a holistic program, meant to improve and keep the well-being of the staff.
The benefits of implementing a corporate wellness program in a company are numerous. Here are the most important ones:
improved corporate image
financial benefits for the company
a healthier and happier staff
How does a company benefit financially from a corporate health program?
It's true that the company might have to spend some money on implementing the corporate health program, but the benefits are greater than the initial investment. A corporate health program means healthier staff, with more energy to work. This translates into improved work productivity, reduced absenteeism and less sick leaves. A healthy body also means a healthy mind, so the staff will be more alert, more motivated and the quality of the work will improve.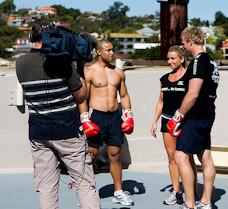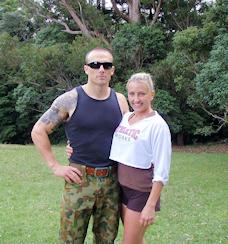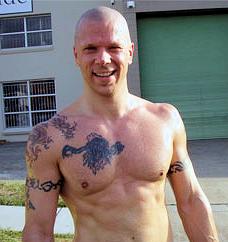 If your staff is more aware of health issues, there will also be a reduction in smoking, plus the team building exercises which are included in corporate health programs will make colleagues work better together. These are only a few of the benefits of corporate health and they can really contribute to the development of a company on the long run.
Keeping the staff stable is one of the biggest challenges for companies. Corporate health or corporate fitness can help reduce staff turnover and cut on costs. Staff turnover is a major cost for any company, estimated at approximately 40% of the first years salary of the employees.
Everybody is worried about health nowadays. Providing staff with better health means giving employees the care they need and gaining their loyalty. People who benefit from a corporate health program have reduced blood pressure, reduced cholesterol levels, reduced obesity, better posture, decreased stress levels, reduced coronary problems and, simply put, a better life.
A report by the World Health Organization has identified physical inactivity as "a global public health problem". It affects the quality of life of not only individuals and their families, but also results in a national loss of income and rapidly increasing costs for employers.
The World Economic Forum noted that 60% of deaths worldwide, in 2005, could be
attributed to non-communicable diseases
including:
heart disease
stroke
cancer
chronic respiratory diseases
diabetes
This figure was projected to
increase to 77% by 2015
. The report further stated, "There is strong scientific evidence that healthy diet and adequate physical activity play an important role in the prevention of these diseases. Approximately 80% of heart disease, stroke, type 2 diabetes and 40% of cancers can be prevented".
Most people spend a significant proportion of their time at work so it is an ideal place to promote increased physical fitness. It also provides an opportunity for employees to encourage each other to make positive lifestyle changes.
It is time to act in order to seize the numerous benefits, physical, mental and financial, of promoting a healthier lifestyle.
How do you find a Corporate Health or fitness provider?
Finding a company that offers corporate heath programs or corporate fitness in your area is simple! Go to www.google.com.au and enter "Corporate Health [plus your local area]". For example, if you are in Brisbane, enter "Corporate Health Brisbane" or "Corporate Fitness Brisbane" and hundreds of options should pop up for you. Please note: Do not use inverted commas when doing searches.
In recent years, boot camps have also become very popular in relation to corporate fitness. To find a boot camp near you, just go to www.google.com.au and type "Corporate Boot [plus your local area]", and choose the program that best fits your needs.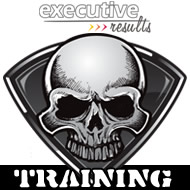 Executive Results
Telephone: 07 3844 1881
Fax: 07 3041 6057
Mobile: 0417 093 806
If they don't answer straight away, please leave a message as they are probably working someone HARD!
Website:
www.executiveresults.com.au
Email:
info@executiveresults.com.au
The TOUGH Spot - Gym and training centre
Gate 1, Level 3
51 Mollison Street
West End
Brisbane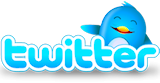 ---

26.11.2010
Has this article been helpful?
Why not share it with others? Simply place your mouse over the button below to select from a range of social bookmark sites.