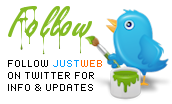 ---
34 visitors
are currently online at
just
web
®
---

---
SEO

(Search Engine Optimisation)
Statistics show us that
more than 80%
of traffic from search engines comes from organic results. Basically, unless you are on the first page of
Google
™, regardless if you have a PPC strategy, your website may not be performing to it's full potential. For experienced, proven
SEO Australia
results, contact us
today
about
website audits
, SEO, and how we can improve your organic search engine optimisation with proven results.
---
Copywriting

A
good copywriter
knows which words trigger the feelings that compel people to make decisions. They write with flair, making it easy for people to be drawn into what they are saying about your business, services or products. Read an an example of good copywriting for a fictitious Sydney
Mercedes Dealer
, or just "ok" website copy for a
Used Mercedes
dealer.
---
Trademarks

The most effective way to safeguard you against people "trading off" your business name, product or service, is to register a trademark. For more information, including about the
just
web
®
trade mark, please read our
trademark registration
article.
---
W3C Validated
:
XHTML
|
CSS
Ewaste recycling
to our environment.
But, to continue, as this hardware breaks down over time, dangerous toxins leach into the groundwater, contaminating the earth, waterways and ultimately, US!
A standard sized cathode ray tube (CRT) monitor, for example, contains more than
two kilos of lead
. The toxicity of lead has been well known for centuries, with children particularly susceptible to its adverse effects.
Other toxins and heavy metals contained in personal computer components include mercury, phosphor, barium, cadmium, hexavalent chromium, beryllium and bromated flame retardants.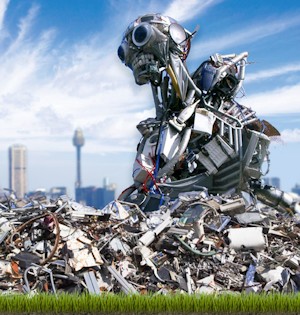 Electronic waste
components also contain valuable raw materials, such as copper, iron, silicon, nickel and gold, which can be collected and reused.
Applying innovative methods of disassembly (no shredding) and carefully managing resulting waste streams, the recycling process stops 98% of all contaminants from endangering our planet preventing them from entering landfill.
CRT Monitor Recycling
Poor disposal of obsolete Cathode Ray Tube (CRT) monitors is particularly damaging to the environment.
A 17" CRT contains approximately 2.5kg of lead, together with other heavy metals and carcinogens. As dumped monitors take up to a thousand years all the while leaching down into landfill, there no doubt these toxins do unknown harm by contaminating our environment.
In Australia fewer than 3% of CRTs are recycled. Unlike some recyclers, Planet Green does not shred CRTs. They use a combination of manual disassembly and automated processes which together achieve a 98% diversion from landfill.
What can be done with the nasty stuff:
Glass
Leaded glass is separated from the other glass and sent to a lead smelter for extraction.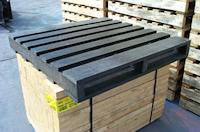 Plastics
Computer plastics contain carcinogenic fire retardants. When melted at high temperatures, these are released into the atmosphere and find their way into our food chain. MRI's recovered plastics are re-manufactured at low heat into innovative green products - such as fence posts and pallets that resist fire and termites. Plastics, such as the bezels and PVC insulation, are recovered and remanufactured into useful green products, such as fence posts and pallets.
Circuit Boards and Cables
Some printed circuit boards contain precious metals such as gold and silver. As there are presently no Australian-based recovery solutions, Planet Green is licensed to export this product to our trading partners in Vietnam and China. All our downstream partners maintain strict environmental controls pursuant to ISO 14001. Circuit boards are removed and sent to one of our downstream partners for precious metals recovery. Cables are granulated and copper is recovered.
Just to repeat, more than 98% of PC components can be efficiently recycled.
As we move forward however, laptops and other mobile devices are increasingly outselling the traditional PC. The result is storage rooms and garages across the country filling up with unwanted PCs - and the longer these old assets stay in storage, the more likely they are to end up in landfill.
As with CRT monitors, PCs contain many toxic substances that can contaminate the environment if equipment is carelessly discarded. Steel casings are recycled locally as scrap metal.
Depending on individual requirements, items can be recycled completely, and in the process recover parts for reuse, or test and refurbish the item. With the average life cycle of a PC around three years, reuse is not only environmentally sound, it allows disadvantaged members of our community access to inexpensive technology.
Batteries
Batteries come in many shapes and sizes and are made of varying chemicals. The ability to recycle batteries is ultimately dependent on their chemical constitution. Collection, transportation, discharging, & identification and sorting make battery recycling an expensive procedure. In fact, apart from lead acid batteries, little recycling is actually conducted in Australia. China has the highly technical facilities. Contaminants in batteries include:
Lead Acid (Pb)
Nickel Cadmium (NiCad), sealed and vented
Lithium Ion – Lithium Ion Polymer
Lithium Batteries
Alkaline Batteries
Nickel Metal Hydride (Ni-MH)
Mobile Phones (Cell Phones)
'Mobile Muster' is an industry-funded free mobile phone recycling scheme.
From 1999 to Nov 2006, 402 tonnes of mobile phone handsets, batteries and accessories have been collected and recycled by MRI under contract to the Australian Mobile Telecommunications Association (AMTA). This represents some 630,000 handsets, 1.68 million batteries and 210 tonnes of accessories.
What do Australians do with their old 'bricks'?
According to an AMTA survey conducted in January 2007:
52% of Australians keep their old mobile phones, working or not
23% give their old mobile phones to family or friends
5% are thrown out
4% of people have lost or had their mobile phone stolen
3% recycle them
4% said it was still in use
4% traded them
1% donated to charity
What happens to recycled materials?
E-waste recycling transforms a problem into a viable resource. Many of the plastics used in computer equipment contain toxic flame retardant chemicals that can enter the food chain if recycled incorrectly.
Personal computers, monitors, laptops, printers and many other associated computer equipment often contain chemicals within plastics and circuit board designed to prevent the device catching on fire. While this seemed like a good idea at the time, the chemicals used are highly carcinogenic and are not broken down naturally in the environment.
Some scientists are warning that these chemicals are potentially the "next asbestos".
Brominates flame retardants (BFRs), especially PBDEs, are persistent in the environment and contaminate the food chain, animals, and people. The capacity of PBDEs to bioaccumulation in fatty tissue and biomagnified up the food chain, in combination with their persistence and toxicity make this class of chemicals of high concern to the environment and human health. PBDEs and related compounds are turning up just about everywhere scientists look for them, up and down the food chain, in sediments, whales, seals, bird eggs, and human milk, serum and adipose tissue.
Secure Data Destruction and Chain of Custody arrangements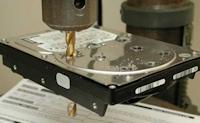 The data on your old PC is often more valuable than the hardware. The most important part of an end-of-use PC is the personal or sensitive data contained on the hard drive. A simple delete or reformat is not enough to erase information, as data can still be recovered should your Hard Drive fall into the wrong hands, it will be used for identity fraud or extract personal bank & credit card details.
Planet Green offers physical destruction of hard drives. Their methods meet the strictest of standards and comply with US Department of Defence requirements. They also offer a secure chain of custody for the removal and transport of sensitive data back to our facility and certificates of data destruction.

Planet Green Recycling Centre
47 Epping Road, North Ryde
Phone:
1300 731 044
Fax: 61 2 9878 2354
Email:
info@planetgreenrecycling.com.au
Has this article been helpful or interesting?
Why not share it with others? Simply place your mouse over the buttons below to select from a range of social media websites, and thanks for sharing.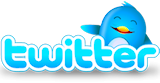 ---

01.08.2010