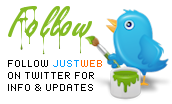 ---
33 visitors
are currently online at
just
web
®
---

---
SEO

(Search Engine Optimisation)
Statistics show us that
more than 80%
of traffic from search engines comes from organic results. Basically, unless you are on the first page of
Google
™, regardless if you have a PPC strategy, your website may not be performing to it's full potential. For experienced, proven
SEO Australia
results, contact us
today
about
website audits
, SEO, and how we can improve your organic search engine optimisation with proven results.
---
Copywriting

A
good copywriter
knows which words trigger the feelings that compel people to make decisions. They write with flair, making it easy for people to be drawn into what they are saying about your business, services or products. Read an an example of good copywriting for a fictitious Sydney
Mercedes Dealer
, or just "ok" website copy for a
Used Mercedes
dealer.
---
Trademarks

The most effective way to safeguard you against people "trading off" your business name, product or service, is to register a trademark. For more information, including about the
just
web
®
trade mark, please read our
trademark registration
article.
---
W3C Validated
:
XHTML
|
CSS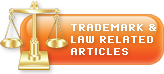 Spam is the colloquial term for junk mail which is delivered electronically. Electronic junk mail can be sent by email, SMS (short message service), MMS (multimedia message service), or IM (instant messaging).
Australia introduced anti-spam law in 2003, thus it is called "
Spam Act 2003
". The Act does not distinguish between bulk emails or individual, "one off" emails - our spam law covers both.
Even though the Act itself is just short of 60 pages in length, it can be summarised, and explained, quite simply.
Australian anti-spam laws explained
1) The Act sets up a scheme for regulating commercial e-mail and other types of commercial electronic messages.
This simply states the purpose of the Act.

2) Unsolicited commercial electronic messages must not be sent.
Quite simply, you must not send commercial messages to anyone unless they have agreed to receive such messages from you. If you use a mailing list subscription system on your website, you should ensure it has "opt-in" functionality. That is, after the user adds their details, they receive a confirmation which they must action. This prevents abuse of the mailing list subscription system.
3) Commercial electronic messages must include information about the individual or organisation who authorised the sending of the message.
Any messages you do send should include the senders name, business name, address, and contact information.
4) Commercial electronic messages must contain a functional unsubscribe facility.
All messages must provide a way for the recipient to unsubscribe from your database. Once they have unsubscribed, you must not send them further messages. Some systems may be setup as "opt-out" so you confirm the removal before it takes effect.
5) Address-harvesting software must not be supplied, acquired or used.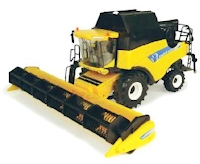 This refers to software which "crawls" websites and "harvests" email addresses for the purposes of adding them to a "spam list". Not only must you not use any such software, but it is against the Act to even purchase, download or share such software.
6) An electronic address list produced using address-harvesting software must not be supplied, acquired or used.
Further to the previous point, you must not purchase any mailing list which has been acquired using harvesting software. You've probably seen the emails offering to sell you a CD-Rom with millions of email addresses? Guess where those email addresses originated? If you do purchase and such databases, you must not distribute that information - or use it yourself, or course.
Consequences
Breaches of the Act may result in
civil penalties and injunctions
, however while the chance of an entity or person being prosecuted for sending spam at the moment is slim, there are other
very serious consequences
to consider. For example, your
domain name may be blacklisted
, thus restricting your electronic communication. Effecting the removal of a blacklisted domain from some of these databases can be very difficult, and so the legislation should be used as a guideline and any breaches should be avoided.
If you are a legitimate Australian business and conducting yourself in a respectful manner towards other Internet users, applying the legislation should not prove difficult or an encumbrance upon your marketing strategy.
Please note
: The
Telecommunications Act 1997
contains relevant legislation that can be applied to perpetrators as well.
The Australian connection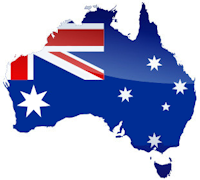 Don't think that if you are an Aussie business, but you use an overseas account to send unsolicited email, you can get away with it. The Act covers any Australian based business or individual, regardless of where the spam originates.
Likewise, if your business has a branch in Australia, and your (eg) United States based head office decides to spam your Australian customers, your Australian management may be held responsible.
We are very lucky in Australia. Not only are our laws guarding against abuse of unsolicited electronic junk, but the majority of businesses here are mindful of how damaging spam can be to a businesses reputation, as well as how annoying it is to people to have to constantly monitor and remove unwanted messages.
Enforcement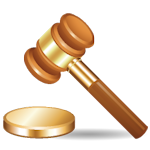 The department responsible for enforcing Australia's anti-spam legislation is the ACMA (Australian Communications and Media Authority).
There are several methods by which you can submit spam reports to the ACMA, including downloading software developed by ACMA called
SpamMATTERS
which is free to download and use. It works with both Microsoft Outlook and Outlook Express.
Currently there are over
290,000 users registered
who are helping to take action against spammers, with over
41 million spam reports
since the program became available.
Resources
Has this article been helpful or interesting?
Why not share it with others? Simply place your mouse over the buttons below to select from a range of social media websites, and thanks for sharing.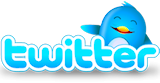 ---

25.04.2009