Triumph Thunderbird exhaust
systems.
If you are unaware of this brand new model from Triumph, you can read a little more about the 2010
Triumph Thunderbird motorcycle
.
Foran Exhaust Razorbacks - 2010 Thunderbird exhaust mufflers
The first pipes I looked at are the unique Foran Exhaust System (Razorbacks) designed and built by Dennis Foran who is located on the Central Coast (West Gosford) in NSW, Australia.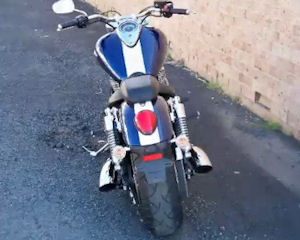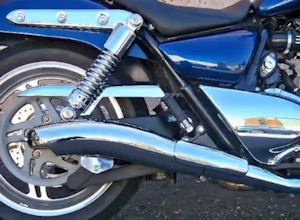 The Foran exhaust has a nice, deep, Ducati-like rumble. It comes with or without a custom crossover and is a simple slip on system. The styling is certainly a departure from the average exhaust system - sort of hard to describe, so check out the photos and video. I can tell you they look great and are manufactured in stainless steel, with a high quality polished finish.
In NSW (Australia) the legal noise rating is 94db, and the Foran exhaust is rated at about 98db. However, if you ask nicely, they can modify it to be slightly throatier; a modification which, according to Dennis, can be reversed quite easily by the owner (to bring it back closer to legal noise levels).
Pricing is a little more than other quality systems; a pair of these beauties will set you back a little over AU $1400 with the crossover, and a little over AU $1300 without.
Dennis tells me these things are flying off the shelves; so much so, they have to be back ordered. And it seems even some official Triumph dealers are getting behind his exhaust pipes, quite happily fitting them and mapping the new improved system to the bike.
With regard to mapping, because the Thunderbird uses a very efficient computer controlled fuel injection system, any change to the exhaust should mean the complete system needs to be checked, or "mapped" on the computer. This may mean adjusting the fuel flow and fitting or modifying the airbox.
Interestingly, Dennis states that some of his Thunderbird customers run his pipes without re-mapping, suffering no performance issues. However, because the T-bird comes with a 2 year warranty, and , without connecting it to a computer you really don't know what is happening in the engine management system, it might be prudent to get your dealer to install any new exhaust system. If you do decide to fit a set of these yourself and experience excessive "popping", you will need to have the computer system re-mapped.
Pros:
Sounds great - deep, meaty Ducati or Harley-like
Able to be modified upon request
Great finish - polished stainless steel
Very experienced and respected manufacturer
98dba (unless modified)
Cons:
Stainless steel - needs to be looked after to avoid staining/pitting
Staintune 2010 Thunderbird exhaust mufflers
My second choice is the fantastic looking Staintune mufflers. Staintune have also been in the motorcycle exhaust game for MANY years - so they too build quality, performance enhancing products.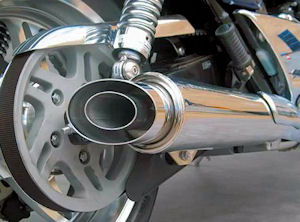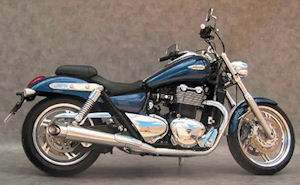 As mentioned earlier, the Foran pipes (in my opinion) have a deep Ducati sort of rumble, whereas the Staintune pipes sound more Harley-like.
According to the manufacturer, the Staintune mufflers and collector eliminator produce a substantial gain in performance. With a considerable increase to the already strong mid range the Thunderbird pulls hard, all without the slightest bit of hesitation. the exhaust note is distinct, as you would expect from a 1600cc twin, but without it being excessively loud.
As tested, standard exhaust system's noise emission rating is 92dba @ 3638rpm, and the Staintunes are 96dba @ 3638rpm.
Apart from the increase in power, and obvious good aesthetics, these muffler also save weight. The standard Triumph mufflers weigh in at a hefty 14.5kg, but the Staintune units are only 7kg. They use the original Triumph gaskets (part number T2208419) to fit onto the standard headers.
Speaking of looks, the mufflers and collector are polished to Staintune's highest quality mirror finish. Colin, from Staintune, recommends regular cleaning with soapy water to prevent build up of damaging road grime, especially after riding in the rain.
Let's talk dollars. At AU $1295.00, the Staintunes cost less than the Foran mufflers, but cannot be modified.
Pros:
Mufflers sound great - very Harley-like
Good price - AU $1295
Looks fantastic, high quality mirror finish
Very experienced and respected manufacturer
96dba
Cons:
Cannot be modified
Stainless steel - needs to be looked after to avoid staining/pitting
New video uploaded 11 May 2010
:
Has this article been helpful or interesting?
Why not share it with others? Simply place your mouse over the buttons below to select from a range of social media websites, and thanks for sharing.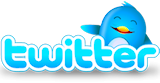 ---

14.04.2010