GoPro Hero2 Motorsports
1080P digital sports camera.
I'll review that at another time, but I just went through the options of what I need (or want) in the way of
GoPro accessories
for my particular use of the camera - which is mainly for mounting to a motorcycle or
motorcycle helmet
.
The main things to be concerned about in general with ANY digital video camera is the quality of video and audio, and with my application for the camera, a longer battery life would be good too.
So, to that end, the following are the accessories I highly recommend you consider purchasing along with your
GoPro Hero2 HD camera
. All accessories and the GoPro are available online from
www.SportsCamera.com.au
.
LCD BacPac
Battery BacPac
The original battery lasts for about 2.5 hours, depending on how you use your camera. The Battery BacPac just about doubles this, which is important if, for example, you wanted to go on a half day motorcycle ride somewhere and record the whole run - or most of it. The Battery BacPac also doubles as a USB charger for any spare GoPro batteries you may have.
Tripod mount
An absolute necessity if you are going to use a tripod with a standard ¼" thread. The GoPro tripod mount is perfect in conjunction with the next accessory.
16GB Lexar Platinum II SDHC Card
Sure, you could buy one big 32 gig SD card, but buying 2x16 gig cards will ensure you have a backup card if something goes wrong with one. The Lexar Platinum II SDHC Card seems to work very well with the GoPro, unlike one or two other brands which seem to suffer from a few "technical difficulties". The Lexar Platinum II card is a high-speed, high-capacity card designed for sustained rapid-fire picture-taking and full-motion video with SDHC-enabled digital devices. Speed rated up to Class 10, the card has a transfer speed up to 100x (15MB/s).
HD Skeleton Housing
The "skeleton" housing is ideal for a couple of reasons. It allows you access to the jacks on the camera body to plug in an external microphone, as well as a mini HDMI cable. It also allows for much more ventilation around your GoPro Hero2 - important (eg) on a hot, sunny day when the camera is on for extended periods.
Anti-Fog Inserts
For general use these probably wouldn't be needed, but if you like to film in extremes of weather, for example snow, or maybe you're a "storm chaser", you may need anti-fog inserts slotted into the GoPro case to eliminate fogging.
Micover Stickover
A functional (albeit hairy) little accessory which reduces wind noise dramatically over your GoPro built-in microphone.
Neutral Density/polarizer filter
Just as in normal video or photography work, the easy to install polarising filter for GoPro makes blue skies sharper, reduces water reflection and glare, but also gives moving objects, such as wheels, a more realistic blurring effect.
Ram Mount
This is my pick of the mounts on the market. It's well built, suits various handlebar sizes, and is connected at the base by a rubber ball, thus helping to absorb the vibration which is inherent in most Harleys.
Sports Camera trigger mount
This is a handy little mount which has been design by my friends at SportsCamera.com.au. It includes a stainless steel trigger system to use on the GoPro when it is in single button mode. Perfect for shooting video when not mounted to your bike or helmet.
Monopod
The monopod extendable camera arm reduces down to pocket size (22cm), but extends to about 90cm. Again, this accessory is very handy for capturing video when you need extra reach.

GoPro Hero2 and GoPro accessories are available from
www.sportscamera.com.au
- you can't beat them for service and reliability.
P.O. Box 275
Richmond NSW 2753
Phone: (02) 4574 2797
The GoPro Hero2 mounted to the left side of a helmet, showing how well the Hero2 handles sunlight shining directly at it. Impressive!

Has this article been helpful or interesting?
Why not share it with others? Simply place your mouse over the buttons below to select from a range of social media websites, and thanks for sharing.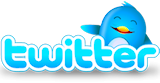 ---

29.11.2011