Australia
, paying for petrol, or in fact making any purchase by electronic means such as EFTPOS or credit card, check to see if the retailer has
rounded up
(or rounded down) your total.
Rounding (up and down) was introduced in the early 90s because of the removal of 1c and 2c pieces from Australian currency.
Under ACCC (
Australian Competition & Consumer Commission
) guidelines, the following rules apply to
CASH transactions
only:
1 & 2 cents – rounded DOWN to the nearest 10
3 & 4 cents – rounded UP to the nearest 5
6 & 7 cents – rounded DOWN to the nearest 5
8 & 9 cents – rounded UP to the nearest 10
These rules, however, do NOT apply to payments by
credit card
,
EFTPOS
, or
cheque
.
In December, 2000, the then ACCC Chairman, Professor Allan Fels, said:
"When it comes to rounding of small change in transactions, businesses are still confused."
And here, in 2012, it seems they are STILL confused. I see it all the time at servos, grocery stores, and other retailers.
What does rounding up matter?
But what does 1c or 2c here and there matter you may ask? To the individual, not very much, I guess. However, to a business which conducts thousands of transactions each month, its not a bad little windfall.
It is, however, a serious matter which can be investigated by the ACCC. The legislation that applies, according to the ACCC, is that items may not be available for the price at which they are advertised, thus contravening the consumer protection provisions of the
Trade Practices Act 1974
.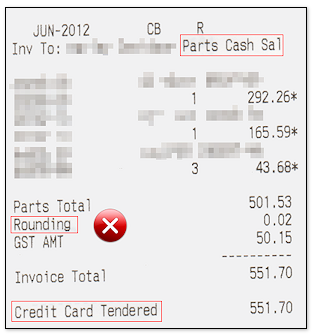 Consumers have a right to lodge complaints against retailers if they feel they have not been dealt with fairly.
If the ACCC find the practice of unnecessary rounding up in a particular business is endemic, the business may well find themselves in some hot water, and having to answer to the ACCC.
The excuse, which has been used with me on a number occasions when I have politely pointed out to a retailer that they are not supposed to round up, is that their accounting systems are geared to cash and it would be too hard to run one system for cash, and another for electronic transactions (and cheques).
But don't take my word for it - check out the most recent press release by the ACCC dealing with
rounding and EFTPOS transactions
. And by "latest", I mean the year 2000. I suspect consumers simply don't know that rounding only applies to cash transactions.
Relevant contact details
Australian Competition & Consumer Commission (ACCC)
www.accc.gov.au/contact-us/contact-the-accc
NSW Office of Fair Trading
www.fairtrading.nsw.gov.au
Consumer Affairs VIC
www.consumer.vic.gov.au
Fair Trading: Department of Justice and Attorney-General QLD
www.fairtrading.qld.gov.au
Department of Commerce WA
www.docep.wa.gov.au
OCBA - Consumer and Business Services SA
www.ocba.sa.gov.au
Consumer Affairs and Fair Trading TAS
www.consumer.tas.gov.au
Consumer Affairs and Fair Trading - NT
www.nt.gov.au
Office of Regulatory Services ACT
www.ors.act.gov.au
Has this article been helpful or interesting?
Why not share it with others? Simply place your mouse over the buttons below to select from a range of social media websites, and thanks for sharing.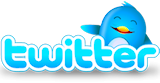 ---

21.06.2012