Sy's Harley-Davidson
"Metal Mayhem Tour" open day.
People came in their droves, cracking their necks to get a chance to ride one of the new
2012 model Harleys
. So many in fact, Sy had to put on an extra test ride later in the afternoon.
Many of the new Harley-Davidsons come with the larger 103 cubic inch motor, meaning more torque and more power than the previous 96 cube versions.
Steve Mulry, lead singer of
Black Label
(an awesome Aussie rock band), showed up as well. When I asked him which bike he would buy out of all the bikes on offer, he picked out a new Sport Glide. As luck would have it, it was the only one left in the next round of test rides, and, with a little gentle persuasion, he was signed up to take her out for spin. Luckily, he brought his own helmet - but we won't mention that, will we Steve - again? ;-)
Anyway, Steve loved it. He said the bike was smooth, powerful, comfortable, and a sound system which would put some car systems to shame - not to mention a nifty little feature which increases the volume as the ambient noise increases.
Sy said the day was a great success, and by the look on the Harley-Davidson rep's face, he thought so too.
There were a lot of bargains to be had on the day too, but if you're in the market for a new Harley, never fear - you haven't missed out quite yet. Give
Sys Harley
a call and ask them about their special pricing on runout models, or check out how much the price of new Harleys have dropped.
I remember just a few years ago a new Harley-Davidson Night Rod Special cost $32,000 on road. The sticker price today was $24,995 - ride away. Brand new. No more to pay. Except of course the extras you'll want to put on - and Sy's can help you with them too.
Following is a small video of one of the test rides taking off from Sy's Harley. Its not high def, so don't get too excited ;-)
Sy's Harley-Davidson
16 Blaxland Road Campbelltown 2560 NSW Australia
PH:(02) 4625 6666 | FAX: (02) 4625 6611
9:00 am to 5.30 pm - Monday to Friday
9:00 am to 4:00 pm - Saturday
10:00 am to 2:00 pm - Sunday (Service Department Closed Sunday)
Has this article been helpful or interesting?
Why not share it with others? Simply place your mouse over the buttons below to select from a range of social media websites, and thanks for sharing.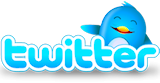 ---

15.10.2011