Dayna Gough
, is located in Thornton, near Newcastle NSW. It is a full service body shop, and they will work on anything from simple rust repairs and resprays, to full on, customised turnkey works-of-art on wheels and
car restoration
.
Being car enthusiasts themselves, they take great pride in their work, and they know how important your own car is to you.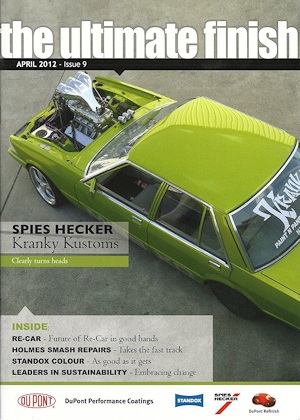 Kranky Kustoms is an accredited
House of Kolor
shop, as well as using other quality brands including
Spies Hecker
, Dura-Block, 3M and Mothers.
I'm told that Spies Hecker is not only a quality paint, but, unlike House of Kolor, which have their own proprietary colours, the
Dupont
owned Spies Hecker can match "normal" car colours, such as a Commodore Green or a Falcon Nitro. To complete your car's individual look, they are also a supplier of Showwheels.
One of the cars they have customised using Spies Hecker automotive paint is Dayna's own car, a Ford XD, which is used mostly for burnouts.
The XD, or "
MISSXD
" as it is known, punches out its awesome power using a 351 Cleveland motor with alloy CHI Heads, 8/71 blower running 10 psi, Enderle 6" Butterfly Big and Ugly methanol injector hat, Yella Terra fully adjustable roller rockers, Big Solid Cam, custom made blower snout, pulley and mechanical belt driven fuel pump.
It features a 3,500 rpm stall, and a full manual C4 auto 3:7:1 full spool locker 9" diff. The interior features custom suede trimmed EB XR8 seats and bolstered rear seats, custom flat boot floor and 20" intros.
You can see MISSXD in action at the
Gladiators MC Motorcycle Show
below.
Back to Kranky Kustoms, their services include: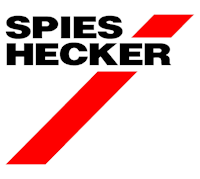 Custom body work and paint
File Finish and Lead Wiping
Lead wiping
All forms of customization and fabrication
Airbrushing
Street Machines
Hot Rods
Imports
Full Restorations
Rotisserie
Custom Paint
Airbrushing
Show cars
Show Bikes
Tubbing
Chassis and suspension
Dayna Gough & MISSXD in action:
Contact Kranky Kustoms
Dean and Dayna Gough
Phone : (02) 4964 2002
Email :
dean@krankykustoms.com.au
Operating Hours: 8am - 5pm Monday to Friday, 8am - 12pm Saturdays
Workshop Address: 5 Woodford Place Thornton, NSW 2322
Has this article been helpful or interesting?
Why not share it with others? Simply place your mouse over the buttons below to select from a range of social media websites, and thanks for sharing.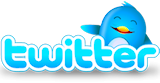 ---

17.04.2012