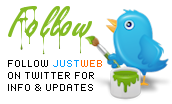 ---
36 visitors
are currently online at
just
web
®
---

---
SEO

(Search Engine Optimisation)
Statistics show us that
more than 80%
of traffic from search engines comes from organic results. Basically, unless you are on the first page of
Google
™, regardless if you have a PPC strategy, your website may not be performing to it's full potential. For experienced, proven
SEO Australia
results, contact us
today
about
website audits
, SEO, and how we can improve your organic search engine optimisation with proven results.
---
Copywriting

A
good copywriter
knows which words trigger the feelings that compel people to make decisions. They write with flair, making it easy for people to be drawn into what they are saying about your business, services or products. Read an an example of good copywriting for a fictitious Sydney
Mercedes Dealer
, or just "ok" website copy for a
Used Mercedes
dealer.
---
Trademarks

The most effective way to safeguard you against people "trading off" your business name, product or service, is to register a trademark. For more information, including about the
just
web
®
trade mark, please read our
trademark registration
article.
---
W3C Validated
:
XHTML
|
CSS
Roadside drug testing
is becoming more common in New South Wales - and, in my opinion,
that's a good thing
. We often hear about people being booked for having illicit substances in their system, and we see it on TV shows like "
RBT
" on the Nine Network.
However, just because someone is booked for illicit drugs in their system, doesn't necessarily mean they are "under the influence". It may simply mean they have used an illegal substance in the past day or so, as opposed to
driving under the influence
.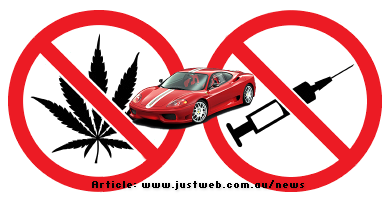 In a perfect world, there would be NO (illicit) drugs (at all), and people would have the common sense NOT to drive after drinking. But, as we see in the news every day, the world is far from perfect.
Anyway,
Sydney traffic lawyer
, Peter Proctor, explains drug driving in more detail, prompted by an article written by Barclay Crawford appearing in The Sunday Telegraph - 5 February, 2012. Please note that I have included this article merely to highlight the difference between "
drug driving
" and "
driving under the influence
". It's a distinction many people are not aware of.
---
Peter writes:
I was reading an article on page 3 of The Sunday Telegraph today entitled "
Drug Driving's on a High
".
The article commences "Drivers high on illegal drugs are walking free..." etc. A bit further down (4th paragraph), the reporter states: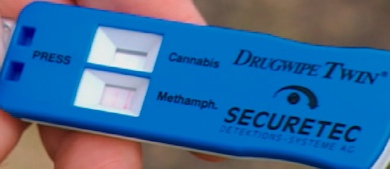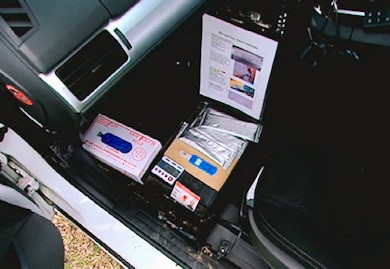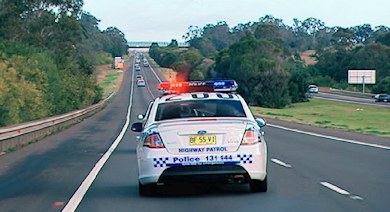 "But despite the law laying down tough penalties for those caught driving under the influence of drugs... one in four received no punishment whatsoever."
I think the reporter, Barclay Crawford, needs to brush up on his law.
For a start, "drug driving" is very different from "driving under the influence of drug(s)".
Drug driving, which is a more recent innovation (commenced 15/12/2006), allows Police to roadside test for minute quantities of drugs in a person's saliva. The test paddle, which detects cannabis, methyl-amphetamine (speed) or methylenedioxymethylamphetamine (ecstasy), must be calibrated to detect 150 ng/mL or greater of the drug in a person's saliva. This is a very small quantity. A nanogram is 10 to the power of minus 9 of a gram or 1 billionth of a gram. So to say that such drivers are "high" may not be correct.
The final analysing instrument has to be capable of detecting 25 ng/mL, so if the final analysis detects that a person has more than 25 billionths of a gram of Methyl-amphetamine, Cannabis or Ecstasy in his saliva, then he or she is prosecuted.
We are not talking here about a positive danger of such a driver on the road, as in the case of a person who is driving under the influence. It certainly has the potentiality of him/her being a danger, and hence the powers have been extended for this type of offence.
More information may be read in the
Drug Driving
and
Prescribed Illicit Drug
articles in the Proctor Law website.
Driving under the influence of a drug is a far more serious offence and carries gaol as a maximum penalty - on a par with mid range drink driving.
This article in the Proctor Law website deals with
DUI offences
.
Drug Driving is such a sensitive test that it can detect cannabis in a person's saliva, and yet he might not have imbibed such for one or more days prior to the test being undertaken. Amphetamines and other illicit substances have a half life such that they can remain in a person's system for quite a number of hours after use.
So it is not correct to assume that just because some of these persons obtain a S.10 dismissal, that the court is automatically going easy on driving under the influence of drugs.
Last year, I received favourable results for most of my clients, however, the person's record is a very significant factor. Also, the fact that this is a random stopping of people with no apparent aggravating circumstances - somewhat different from DUI - where the manner of driving is very significant and the degree to which a person is affected.
My concern is that this article by Barclay Crawford may create a wrong impression.
Traffic lawyers have a hard enough job getting reasonable results with magistrates these days, without it getting harder because of external pressures due to misinformation.
I'm not sure of the statistics, but I haven't regularly had one of these offenders for some time now, so it seems that it is not a very prevalent offence in any event, particularly when you look at the total of 474 offenders between 2007 - 2010 in the WHOLE State of NSW.
The final comment in the article quoting Wendy Machin, that the "community is being let down", further, in my view, helps to paint a false impression of the reality.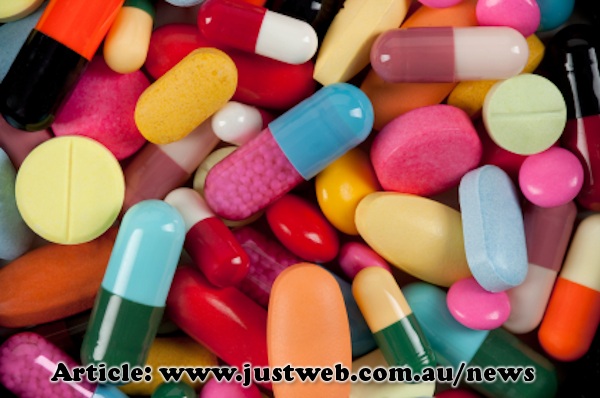 ---
Proctor & Associates Solicitors & Barristers
Peter Proctor
Level 3, 22 Hunter Street
Parramatta NSW 2150
Phone: 02 9687 3777
Facsimile: 02 9687 4403
Email:
info@proctorlaw.com.au
Has this article been helpful or interesting?
Why not share it with others? Simply place your mouse over the buttons below to select from a range of social media websites, and thanks for sharing.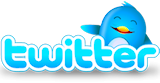 ---

10.02.2012