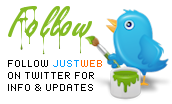 ---
52 visitors
are currently online at
just
web
®
---

---
SEO

(Search Engine Optimisation)
Statistics show us that
more than 80%
of traffic from search engines comes from organic results. Basically, unless you are on the first page of
Google
™, regardless if you have a PPC strategy, your website may not be performing to it's full potential. For experienced, proven
SEO Australia
results, contact us
today
about
website audits
, SEO, and how we can improve your organic search engine optimisation with proven results.
---
Copywriting

A
good copywriter
knows which words trigger the feelings that compel people to make decisions. They write with flair, making it easy for people to be drawn into what they are saying about your business, services or products. Read an an example of good copywriting for a fictitious Sydney
Mercedes Dealer
, or just "ok" website copy for a
Used Mercedes
dealer.
---
Trademarks

The most effective way to safeguard you against people "trading off" your business name, product or service, is to register a trademark. For more information, including about the
just
web
®
trade mark, please read our
trademark registration
article.
---
W3C Validated
:
XHTML
|
CSS
data retrieval
expert, I'd suggest you read the following article by Craig Veness very carefully.
Craig is a
data recovery
expert from the Australian company, Data Retriever, and he offers some very valuable advice which could potentially save you hundreds, or perhaps thousands of dollars and hours of downtime.
---
Data Recovery - "I've lost everything" - How to Avoid Needing Data Retrieval
by Craig Veness of Data Retriever
As a data recovery professional, I'm often afforded the opportunity to answer people's questions about the safety of their files and digital information. In this day and age as we become increasingly tied to the internet, our computers and mobile phones, we increasingly entrust our digital lives to all manner of electronic computer chips and spinning discs for safe keeping.
"No, you don't understand. I cannot live without my phone!"
I remember one client some time ago whose phone had mysteriously stopped working. Like most people in her situation, she admitted at the time that she didn't care at all about the phone itself, but was very concerned about losing what was on it. While there are professional services that can retrieve data from dead or damaged devices, as the old saying goes, prevention is better than cure. Of course, this applies to all your data, be it a laptop or desktop computer, mobile phone, iPod, or anything else that stores your important files.
Back it up!
There's a slogan a company called Maxtor is currently using on the packaging of their external hard disk drive range: "Save your life". This is actually quite appropriate when you consider how we can rely upon our digital devices. Here are a few quick tips you can observe in daily life that can save you headache (and sometimes heartache) down the track:
Make use your of mobile phone's synchronisation software: back up your address book and calendar to your PC, not just once, but make it a regular habit. Use iTunes from Day One with your iPhone and ensure you sync occasionally. If on an Andoid phone, get your contacts and calendar across to your gmail account and you'll not need to worry about losing any of it again.
Practice safe surfing: use an anti-virus scanner (such as the free-for-private-use AVG)

**

, keep it updated, and consider using a 'web-safe' browser such as Safari, Opera, Firefox or recent versions of Internet Explorer.
Don't put all your eggs in one basket: use a DVD burner, USB drive or external hard disk drive to keep an extra copy of your most important files. Again, make this a regular habit, and not a once-a-year token effort.
Consider using online backup services like CrashPlan or Backblaze, or the Australian backup.com.au. These companies give you a small program to install on your computer which silently and automatically backs up your latest files and changes, saving everything to a secure online location. Typically paid for as a subscription service, they're worth every cent in the event of fire, theft or some local disaster that wipes out your computer and the external hard drive you had connected to it as a backup!
Use a 'version-based' system with your digital documents: that is, when working on a large spreadsheet (eg. your budget) or word-processing document (such as a novel), don't just click 'Save', as this overwrites your existing file. Instead, consider 'date-stamping' your saves, for example saving your file as '2008-09-15-budget.xls', so that if you accidentally delete or change some important data and then save before you realise, you can easily refer to your previous version (which might be called '2008-09-11-budget.xls', for example).
There are many free and simple tools you can use that make following the above points much more simple, although there is one online tool you can use right now to start learning - Google (or other search engines of choice). There are articles online covering all sorts of situations and needs, from a simple back-up solutions to detailed recommendations for customising your small business' requirements. Let me whet your appetite with a recommended automated backup utility which you can download and use for free from CNET's Download.com, called SyncBack. You can find it here: http://tinyurl.com/69ht9o.
For Mac users, you already have an efficient backup utility built-in to your OS, called
Time Machine
. Just grab an external drive, plug it in and open Time Machine (located in Applications, but also has an icon at the top-right of screen near the clock).
Don't become one of my customers! Read online reviews and web forums, talk to your friendly local IT support person/service centre, and take responsibility for the safety of your data. After all, your own education is quite possibly your best protection!
Craig Veness - Data Retriever
Data Retriever is a small business based in Macleod, Victoria. Started in October 2007, it is owned and managed by Craig Veness, a
qualified IT professional
with years of experience in the industry. Craig is
ITIL-certified
, holds a
Diploma in Network Engineering
, and has undergone significant training specific to data recovery.
Data Retriever
Telephone: 1300 749 443
Mobile: +61 414 554 724
Email:
info@dataretriever.com.au
Website:
www.dataretriever.com.au
Office Address: 46 Torbay St, Macleod VIC 3085, Australia
---
**
I highly recommend the use of NOD32 Anti-Virus software by Eset. It is inexpensive and very, very efficient.
Has this article been helpful or interesting?
Why not share it with others? Simply place your mouse over the buttons below to select from a range of social media websites, and thanks for sharing.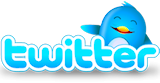 ---

15.06.2012