HD helmet camera
, and spent several weeks researching by reading reviews, and checking out examples on YouTube. I finally decided upon a Drift Innovation HD170 Stealth, but then found out they were releasing a new model - the
Drift HD
. I thought that if the HD170 Stealth was good, then the Drift HD would be even better. It certainly read that way on paper (screen?).
So, the camera arrived, and yes, it was a very nice looking unit, with a rubberised case, low profile body, and a small (VERY small) LCD screen on one side. So I mounted it to a new helmet, set up the correct angle and zoom (the Drift HD has a handy, albeit slow, zoom function), and waited for a nice, sunny Sydney day to take it out for a test - I waited a while!
Drift HD Audio
OK, so the audio is terrible, but at least it comes with a 2.5mm jack for an external mic. Off to JayCar I went and picked up a cheap external mic to test. First I tested it on my collar, then placed on my back. Both locations gave (in my opinion) unsatisfactory results. I then tried secreting the mic in a bum bag (fanny pack), and that did the trick - it created a buffer between the wind and the mic, but allowed the sounds of the bike and other ambient sounds in.
Drift HD Video
Now, if you think I was being a little harsh about the audio, wait until you read what I have to say about the video quality when I first tried the Drift HD. SHOCKING! The Drift HD could not handle changes in light, or even a bright sunny day properly for that matter. And, no matter what setting I used, I could not get nice, bright, natural colours.
Don't take my word for it though, check out the video example below. Please note that the video has been compressed to keep the file size down, but the original video is virtually no better with the exception of a little more detail. The camera is set to 720p @ 30fps, and audio set to the lowest sensitivity (just above off). You can see how the Drift HD handles going from shadow to sun and back again for starters. It doesn't. And the lack of natural colours is very evident.
For comparison, check out my
GoPro Hero2
riding into direct afternoon sunlight - the GoPro STILL manages to show everything in nice detail without "washing out". By the way, the video on that page is not enhanced, but in fact compressed the same way as the video below. Also note the quality of the audio in the GoPro.
What did Drift say?
I contacted Drift Innovation about my concerns, and they were both apologetic and helpful. They suggested that either I may have a faulty camera, or a future firmware upgrade may fix the problems. I discounted the faulty camera suggestion (others I spoke to had similar experiences), so I waited for a firmware upgrade. It came, and I'm not sure what it fixed, but audio and video were still the same.
I was then told there would be ANOTHER firmware upgrade coming soon which should fix video issues. That one came in early December - with another one around the 16th. OK, now we're making some progress - but the image quality is still not as sharp, and colours are still not as vibrant as the GoPro straight out of the box.
Now, on balance, I have heard of Drift HD owners saying the new firmware has improved things a lot, but I'm thinking "what are they comparing that to?".
Tip - secure it or lose it!
One thing that could save you a lot of bucks is if you decide to buy the Drift HD (or any helmet or sports camera for that matter), secure it using some strong fishing line. There is nothing worse than seeing 400 bucks fall off your helmet and smash on the ground. Luckily for me when the glue gave away on my Drift-provided sticky, it was sitting on the dining room table. And no, it wasn't "my" side of the sticky which gave way - it was the part which came already struck to the mount. I would estimate it had a camera attached to it for about four hours at the very most - in total. The fishing line tip applies to any camera really... just an added safety precaution - who wants to throw away 400 to 800 bucks?
My solution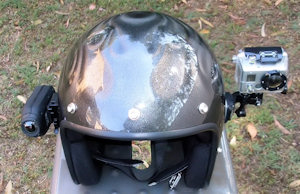 Not long after I got my hands on the Drift HD, GoPro released their GoPro Hero2 HD Motorsports camera - along with a video demo of what to expect from their camera.
My jaw almost hit the desk - I could not believe how clear and sharp the video was - so much so, I believed it had to have been processed to make it look that good. I waited until my online
GoPro dealer
got hold of one for a demo so I could view a "real" unedited video.
After I saw what their GoPro could do in a short clip, I wanted one. It also might explain why the Drift HD has problems - perhaps they raced it to market to get in before the GoPro Hero2 was released? I'm just guessing of course, but why does the HD170 Stealth appear to have better quality video - and it's not exactly the new kid on the block?
Summary
I guess there is a reason why TV shows and professional sports people use GoPro cameras - I know that now. But, if you want a very neat, low profile helmet camera (or sports camera), and you're not too concerned with the video quality, get the Drift HD. I'm a bit (very) disappointed really - the Drift HD is really a great little unit with lots of fantastic features. Also, I note that in YouTube here are quite a lot of reviews of the camera itself, but very few demos of it in use.
This is the best one
I've seen by far (the others are not using the camera), but I have no idea how the reviewer managed to get such good quality imagery.
If you MUST own a Drift sports camera, I suggest you check out the HD170 as well as the Drift HD. Perhaps a future firmware update may improve video (and audio) quality, but the GoPro simply delivers straight out of the box. Price wise, the Drift HD will set you back about $400 in Australia. There are not too many optional extras you will need, except for an external microphone, and maybe a Ram Mount. The GoPro costs about the same, BUT options like a (decent size) LCD screen will cost you.
Pros
Neat, low profile rubberised casing
Able to be zoomed
Waterproof casing
Lens can be rotated
Comes with everything, including (very) small LCD screen
Has a rudimentary (on/off) remote control with wrist strap
Cons
Poor video quality
Built in microphone is useless
None of the pros really matter if your video camera can't deliver good video and audio - right?
---
Drift HD

Review
By

Rob Arnell

,

Senior Contributor

at

JustWeb
Rating: out of 5.
The Drift HD promises a hell of a lot - but it doesn't deliver on the most important function of a video camera - VIDEO QUALITY! The audio isn't that great either, but that can be overcome.
---

Has this article been helpful or interesting?
Why not share it with others? Simply place your mouse over the buttons below to select from a range of social media websites, and thanks for sharing.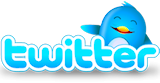 ---

27.12.2011